Do you often visit new courses?  The course guide in GLFR will help you navigate, and decide how to play each hole.
Ever been to a course where there is a blind shot and it turns out there was either a ditch or a bunker you didn't know about? The course guide will not only show the obstacles to take into consideration, but with a tap on the screen you can measure the distance and make a decission on what club to go for.
Even playing your home course, you rarely end up in the same spot, every time, on each hole, so distances to obstacles vary and even where the obstacles are located, in relation to your position, might be a challenge.
That is why a course guide is so important, especially one that gives you distances from where ever you end up.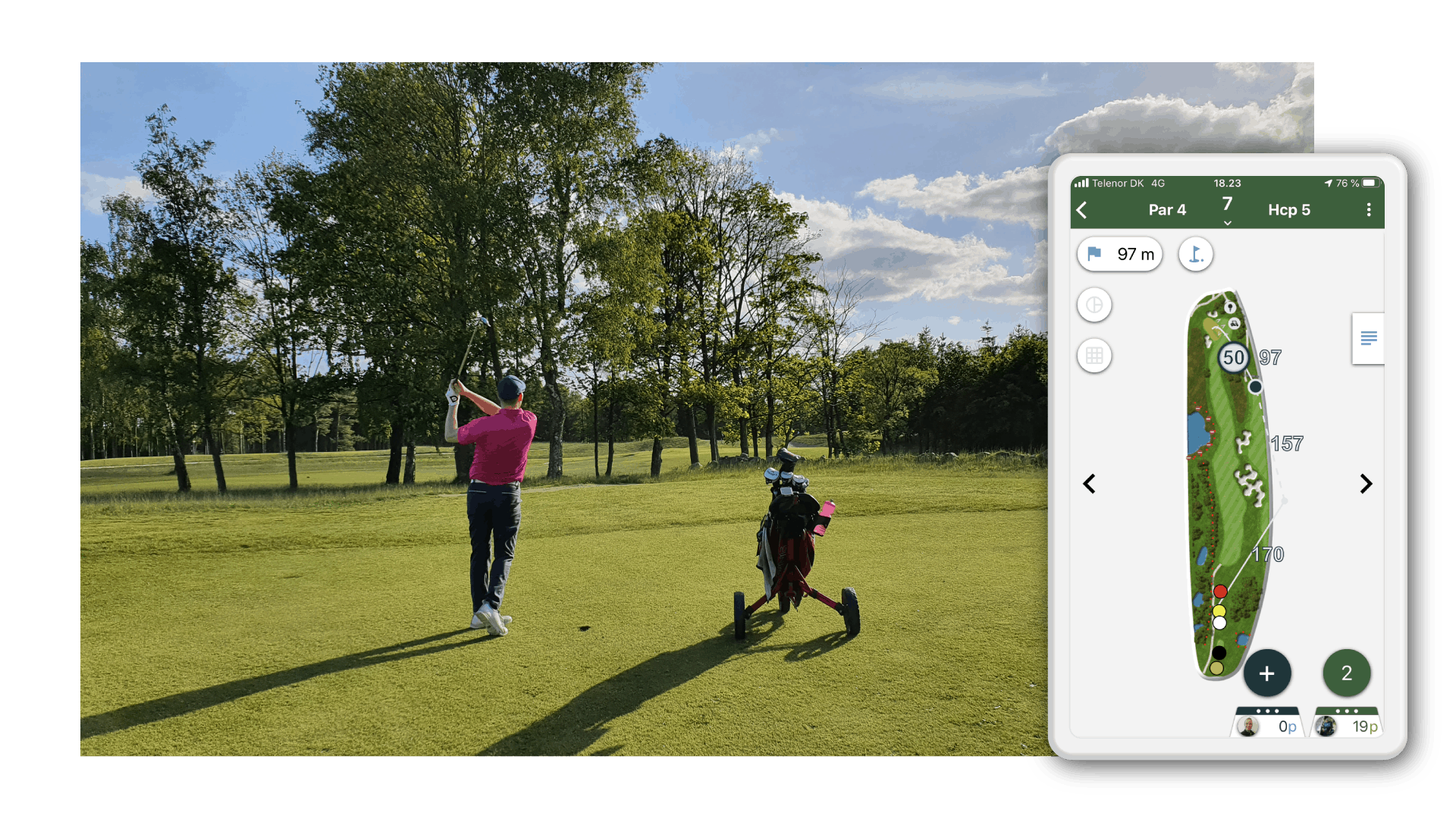 We went to Lübker, Sand, for an evening test round. At the 7th hole a huge slice and ended up in the middle of the fairway on the 5th hole…. Second shot wasn't much better, so he found himself still at no. 5. GLFR could tell him he had 97 mtr. to the green, over the trees, and that information helped him save a double bogey for 1 point.
Even in situations where you are "outside" the hole layout, GLFR still gives the correct distances, and helps you navigate.