The most flexible
and accurate
course guide platform
Work smarter, and produce better course guides!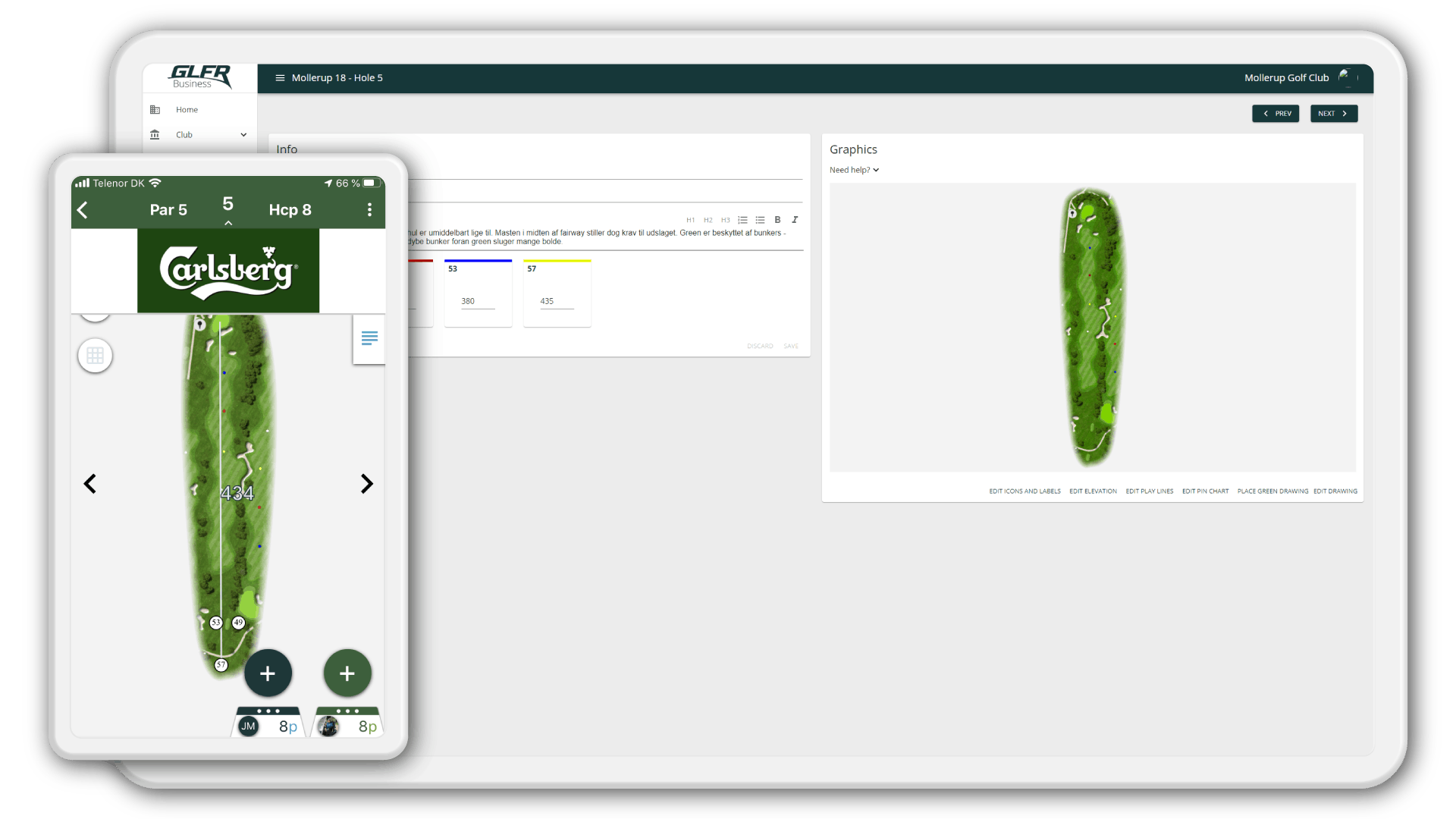 GLFR Business is an online workspace where you manage all your printed and digital output.
Make changes to your course guide instantly, produce the signage, and promote your course and sponsors.
It is easy and quick – enjoy!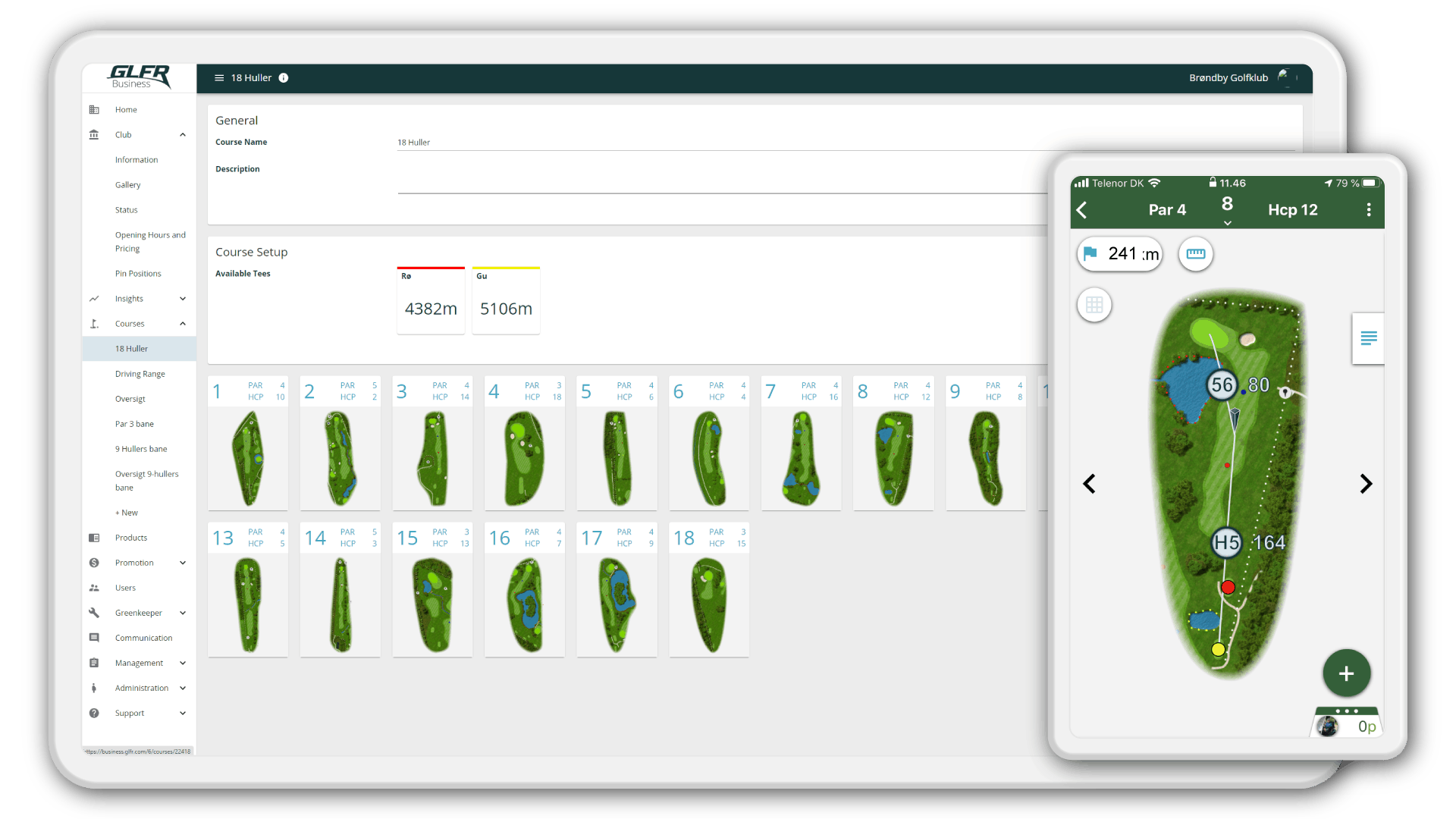 With GLFR, you get access to our digitally GPS mapped course guides, where you are able to change the content, whenever you make updates to the course.
Your visitors will always have the most resent and up to date course guide, when using the GLFR app.
Club and course promotion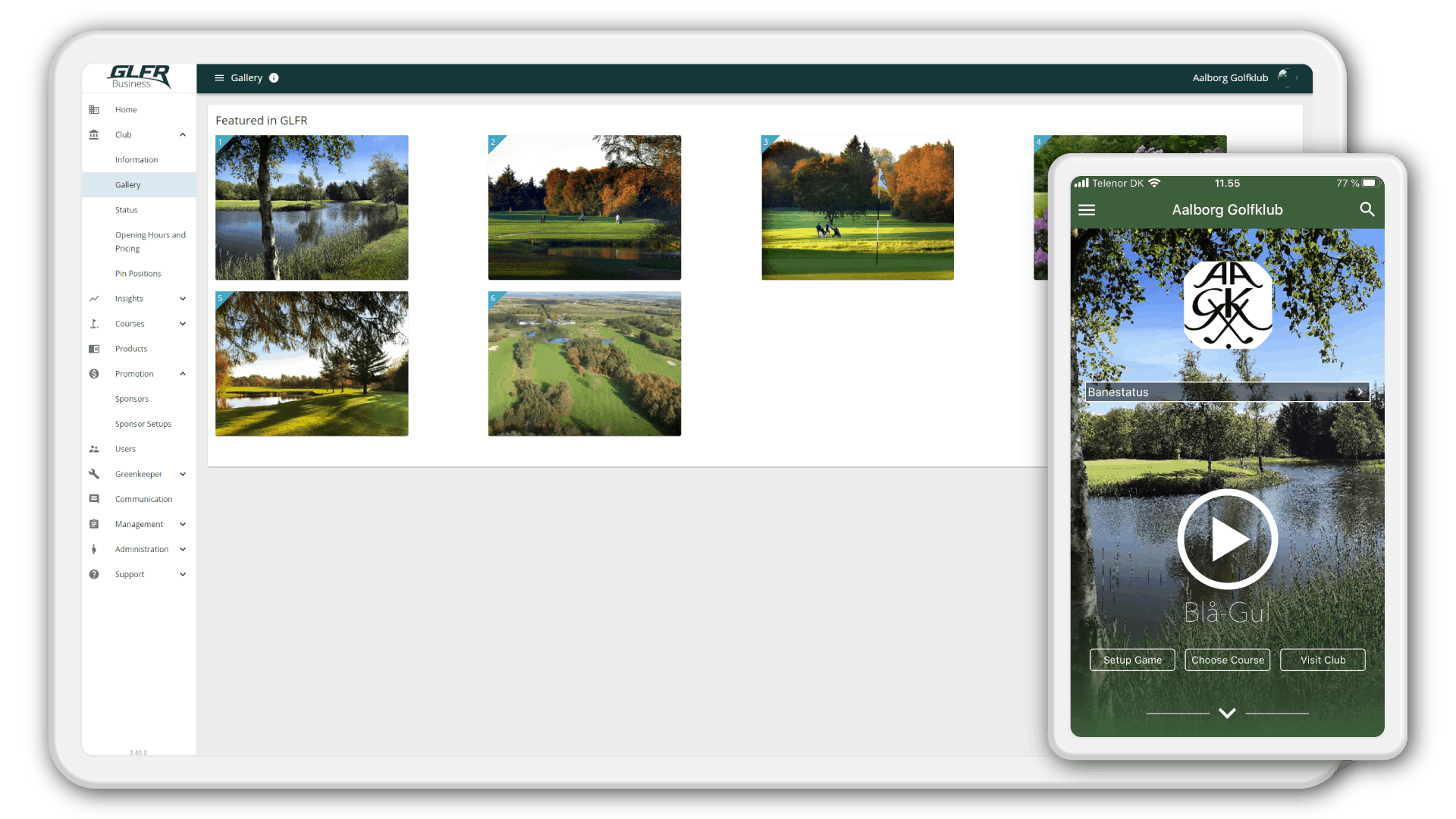 You can manage all content about your club and course within the GLFR App.
Customize what you tell about the course, what is available at the club house, and your opening hours.. Everything is possible for you to control, so your visitors will get the best experience.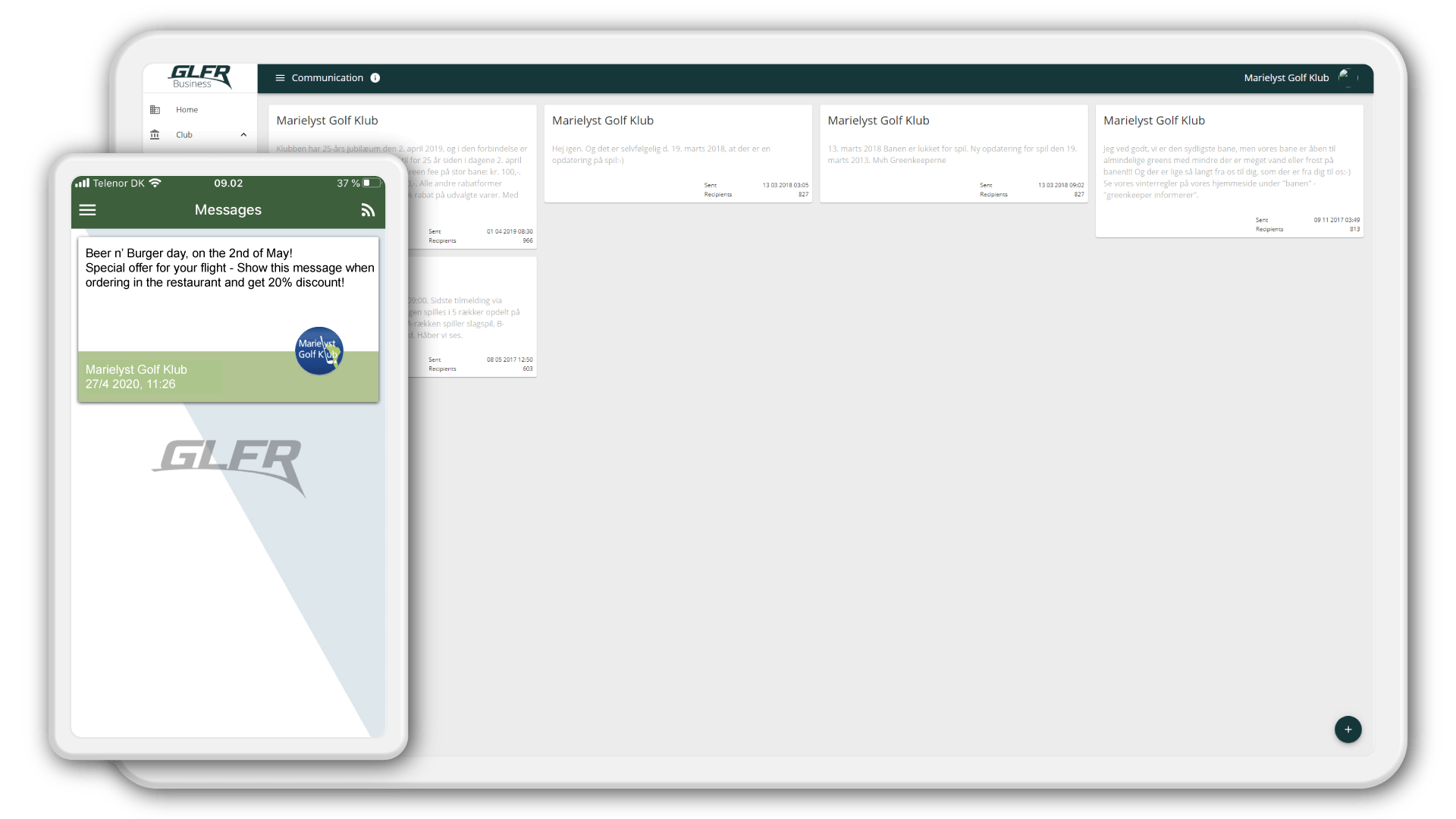 Wouldn't it be great if you could send messages directly to all your course guests at once? That is possible with GLFR – without the need of managing thousands of phone numbers.
The Communication feature in GLFR Business is your hotline to the players.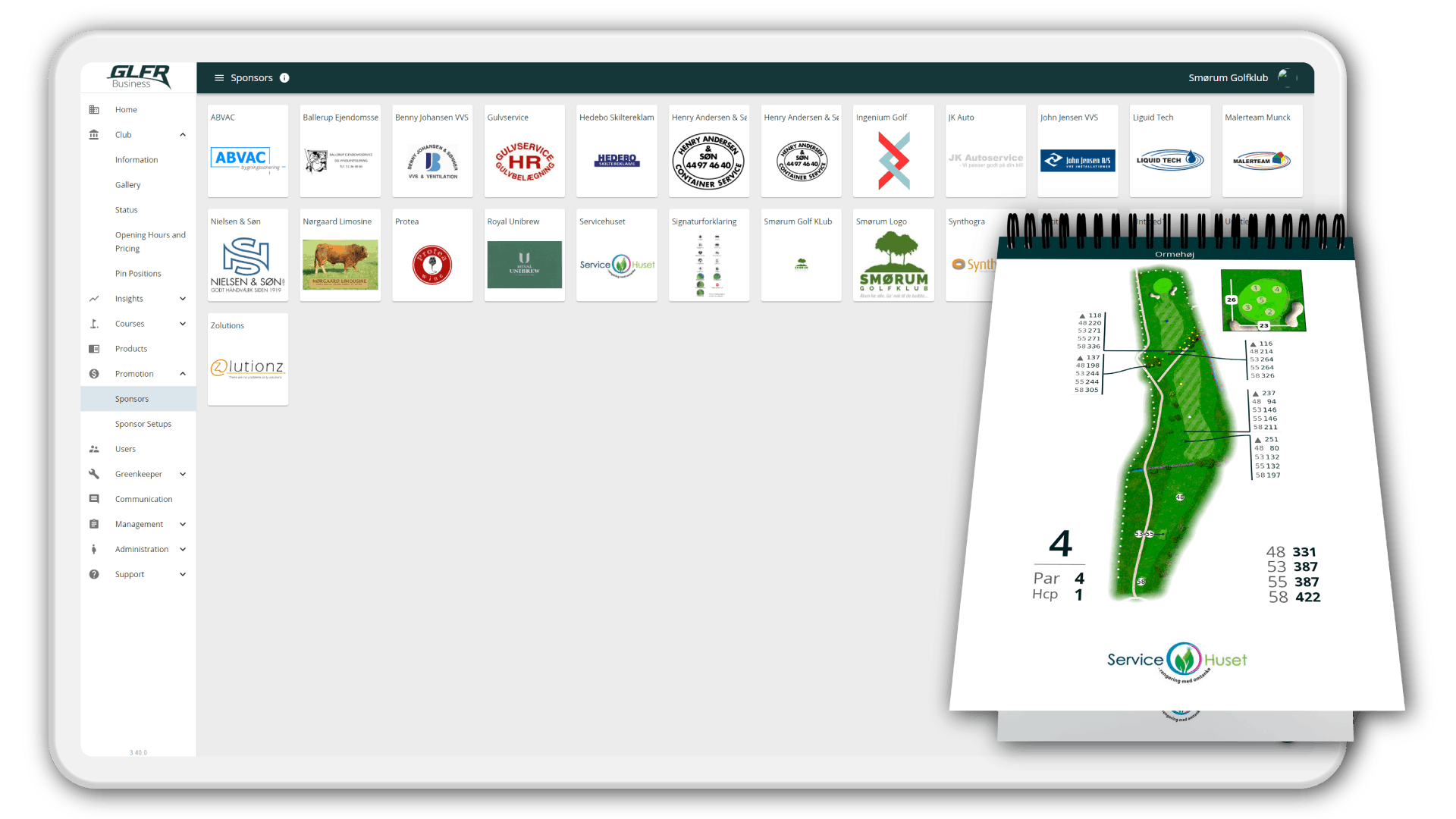 GLFR Business allow you to manage your club and course sponsors, and how they are presented in the GLFR app.
You get an extra platform to make your sponsors visible. Not only are you able to put sponsors in the printed course guide, but you can show the app-users the same sponsors.
Insights is a powerfull database with all rounds on your course, played with the GLFR app.
Each and every shot combined, generates an enormous amount of data that we have sorted for you, so you can get the right information.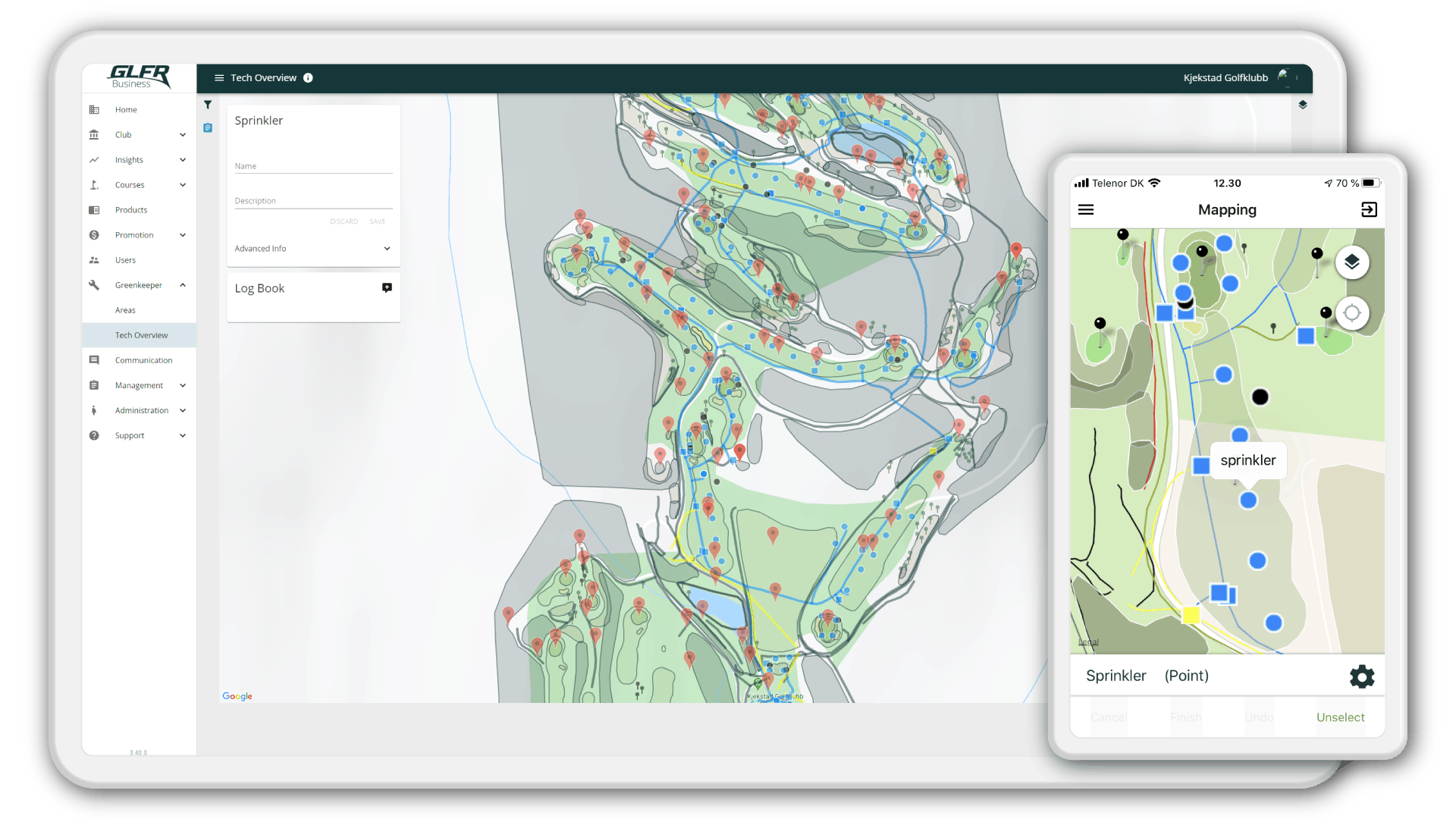 With GLFR Greenkeeper you can manage every single tech unit on your golf course.
Not only can you keep track of sprinkler location and serial numbers. But also manage the postion of water lines, tee boxes, treas, even calculate areas.
Knowing where your tech is located, can save you time and money on a daily basis.
(EUR for 18 holes, excl. VAT and delivery)