Connect with
the players
within seconds
Course status information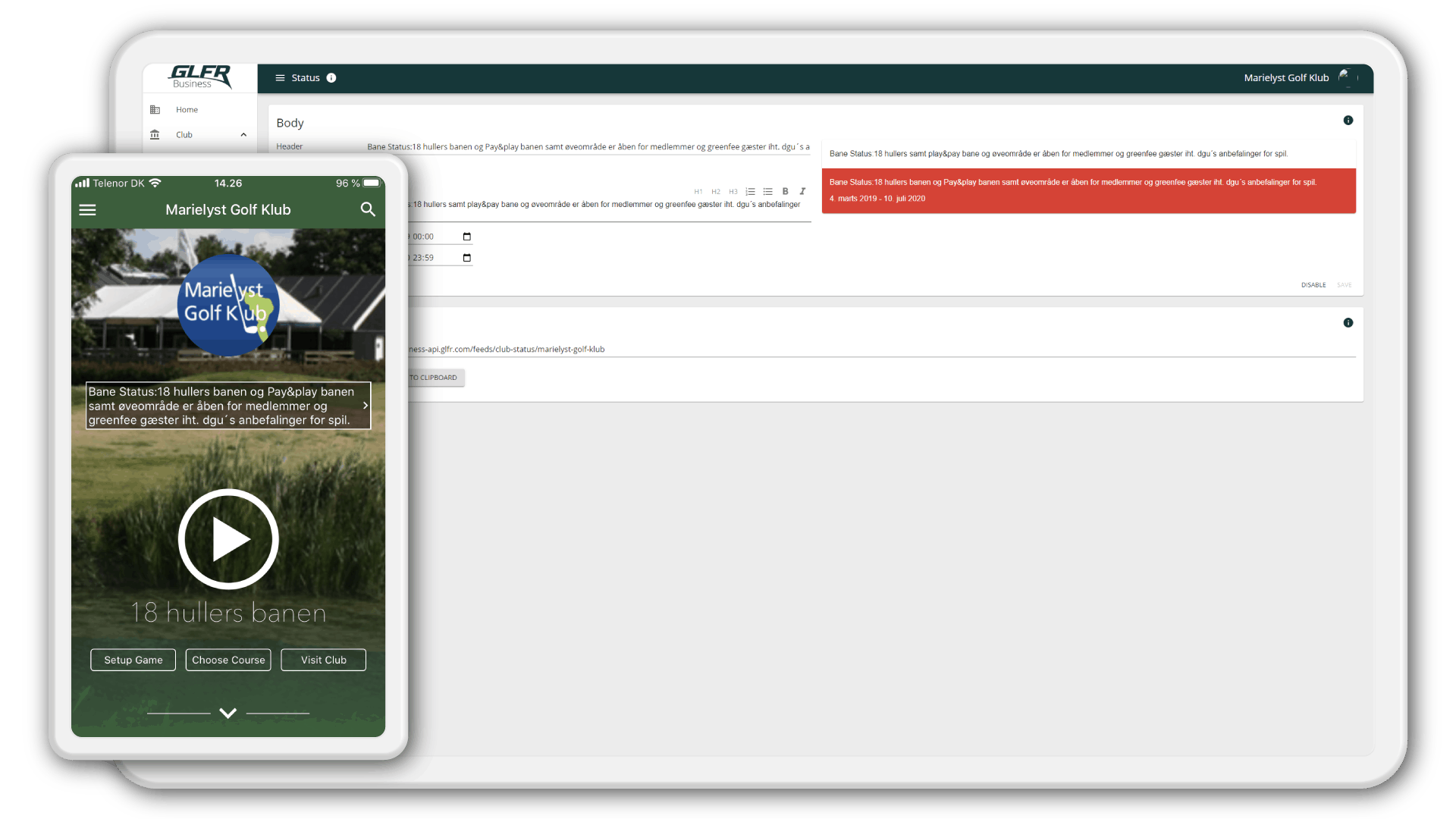 Inform visitors about course status, on-going work or if the course is temporarily closed.
Information can be date-specific or general – you manage the settings.
Inform and service the visitor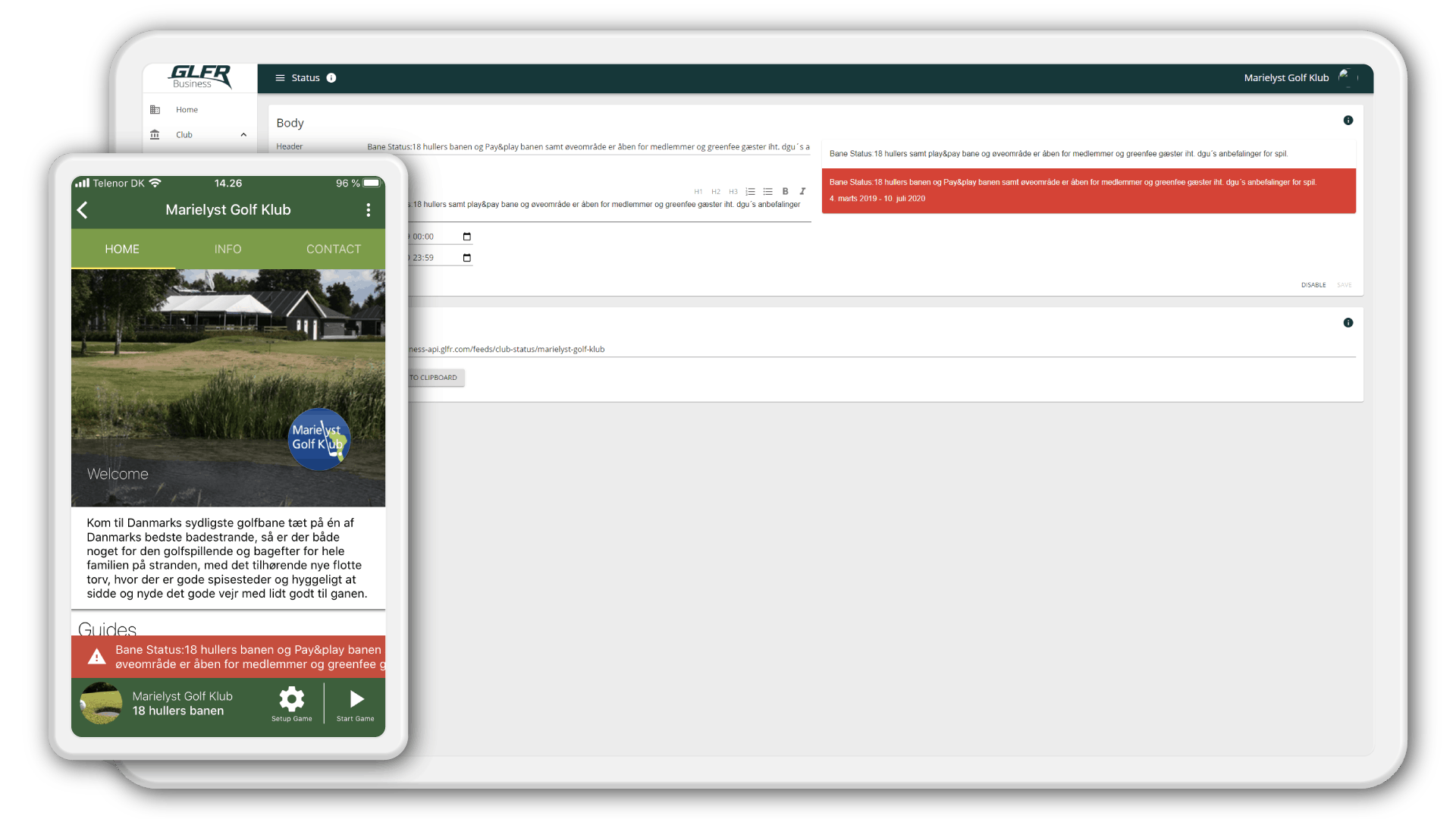 Set the information level with color codes, so every visitor will know what is happening.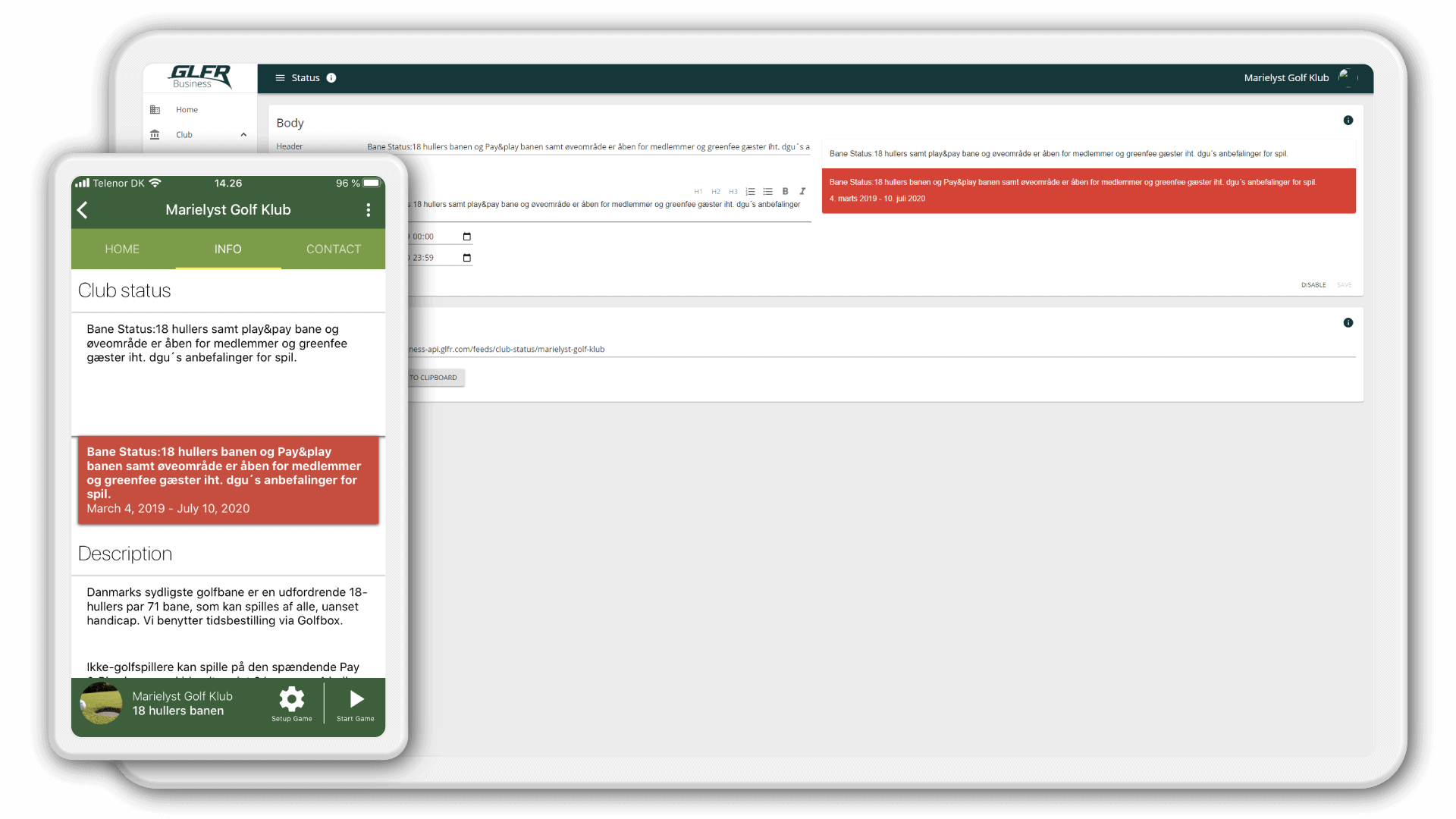 Use the detail page for additional information about the course status.
With Covid19 many clubs use the status to inform about the special attention visitors need to be aware of.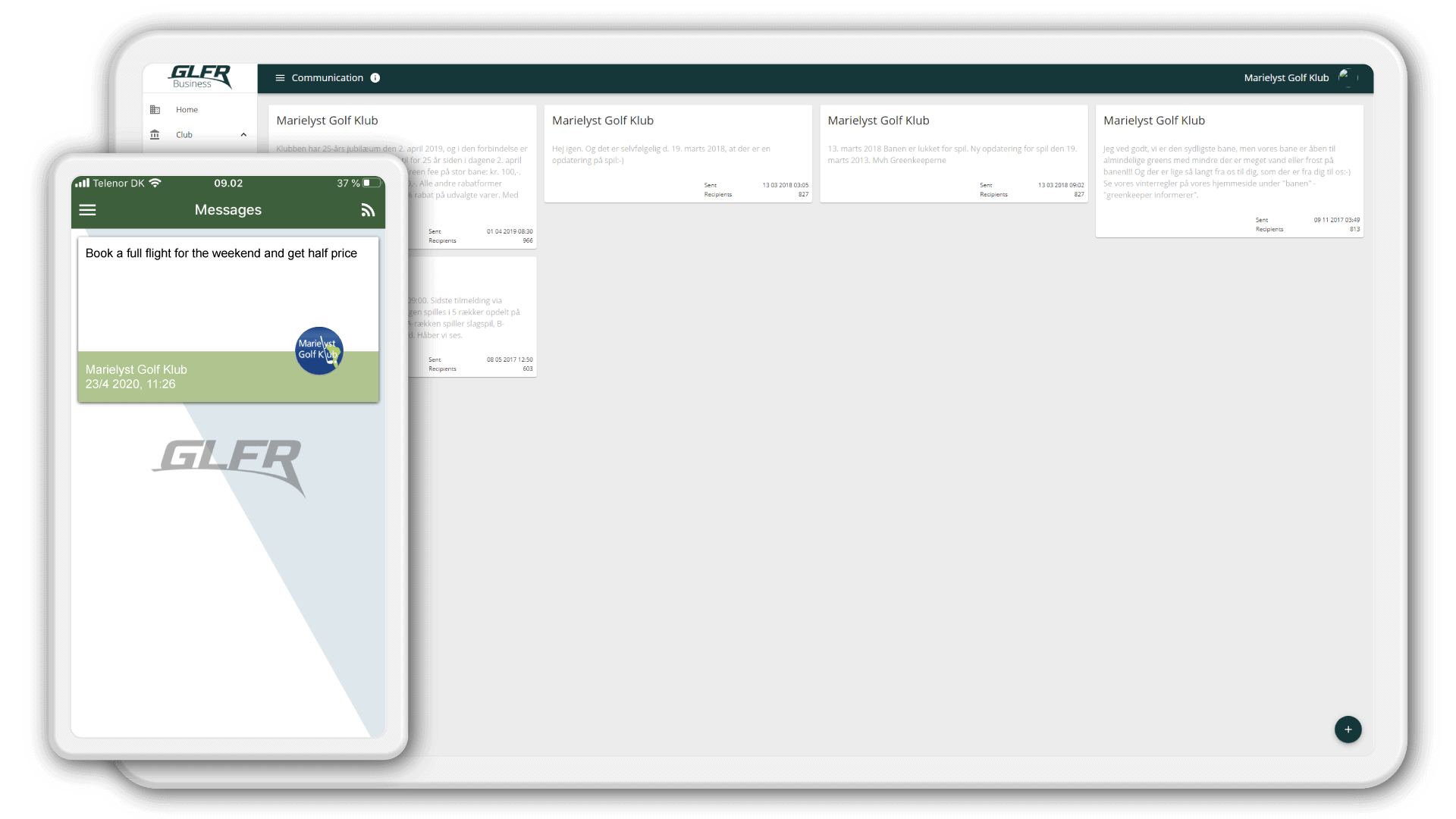 Send club information or special offers through the GLFR app.
Reach the visitors, right in the palm of their hand.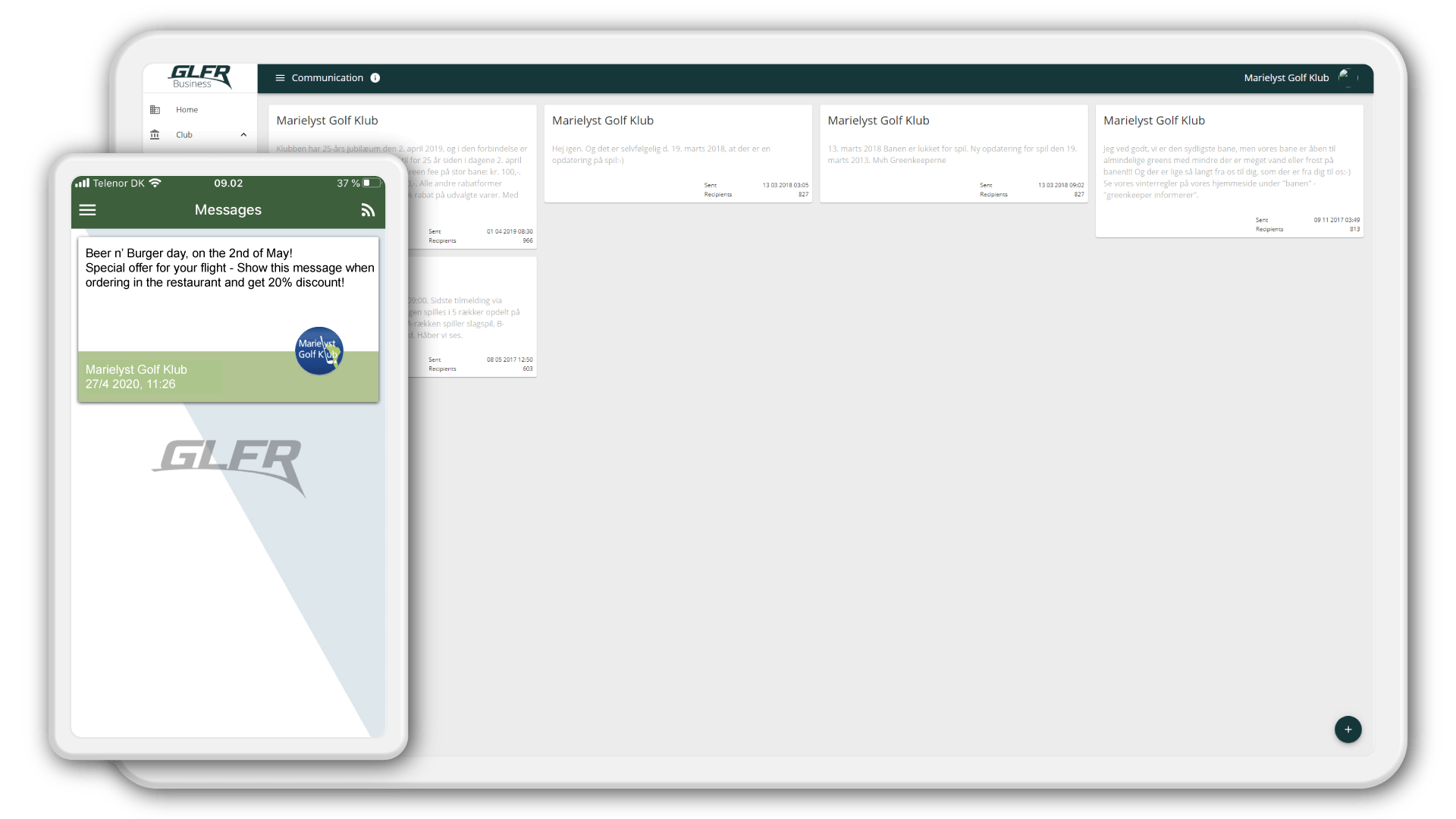 The second a GLFR user has either downloaded your course guide, or chosen to follow your club, you can send them messages through the app.
Use the messaging option as an extra shop window, where you communicate your offers and and promote special events.