Satisfy more golfers
with
accurate course guides
GLFR has already mapped your course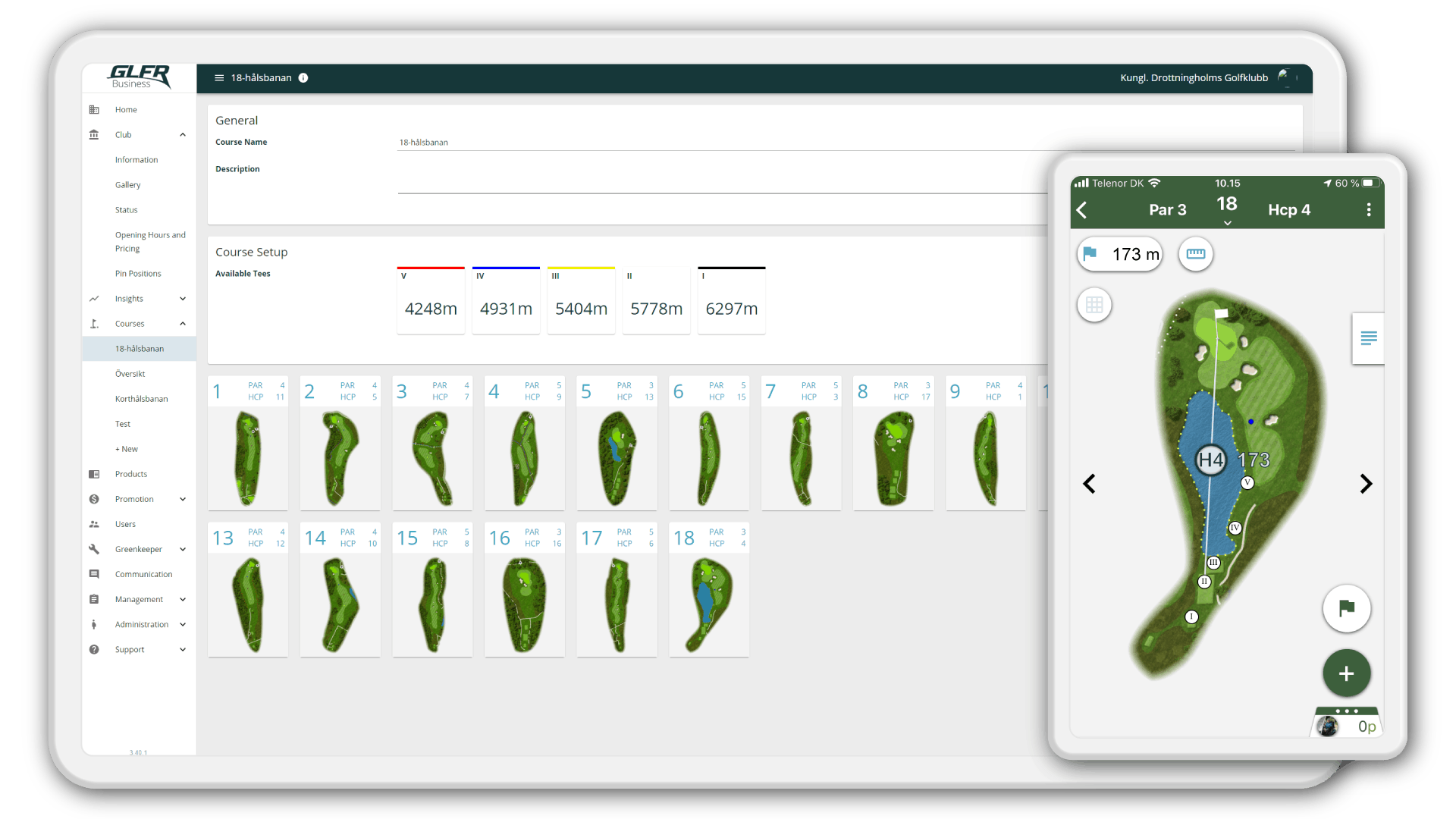 Based on the latest geo-survey mapping we have made a precise measuring of your course.
No need for expensive external partners – GLFR has your course guide prepared!
Buy your course guides at GLFR – it's easier and faster!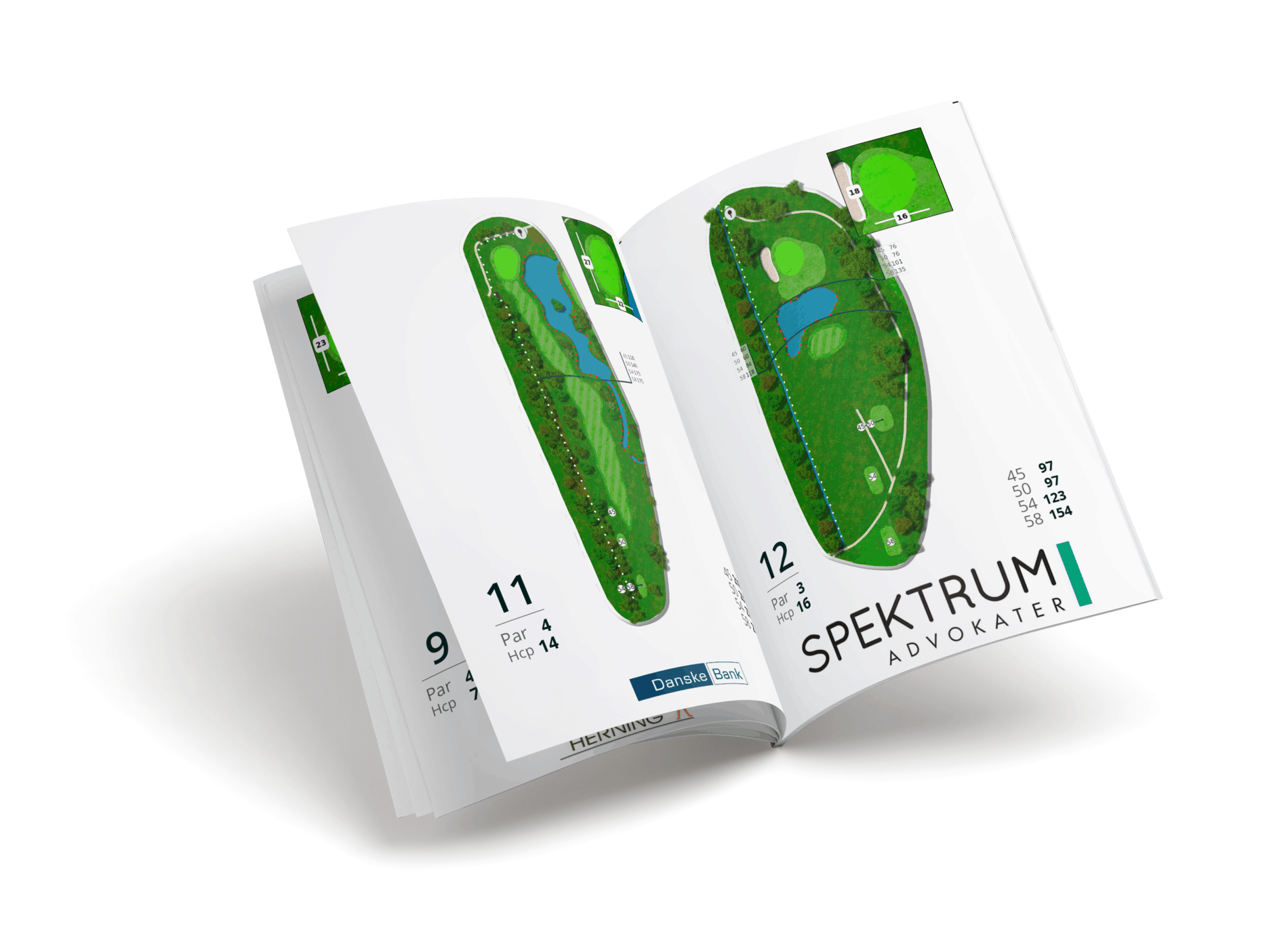 GLFR has everything prepared!
In a few easy steps, you can have new, great looking course guides.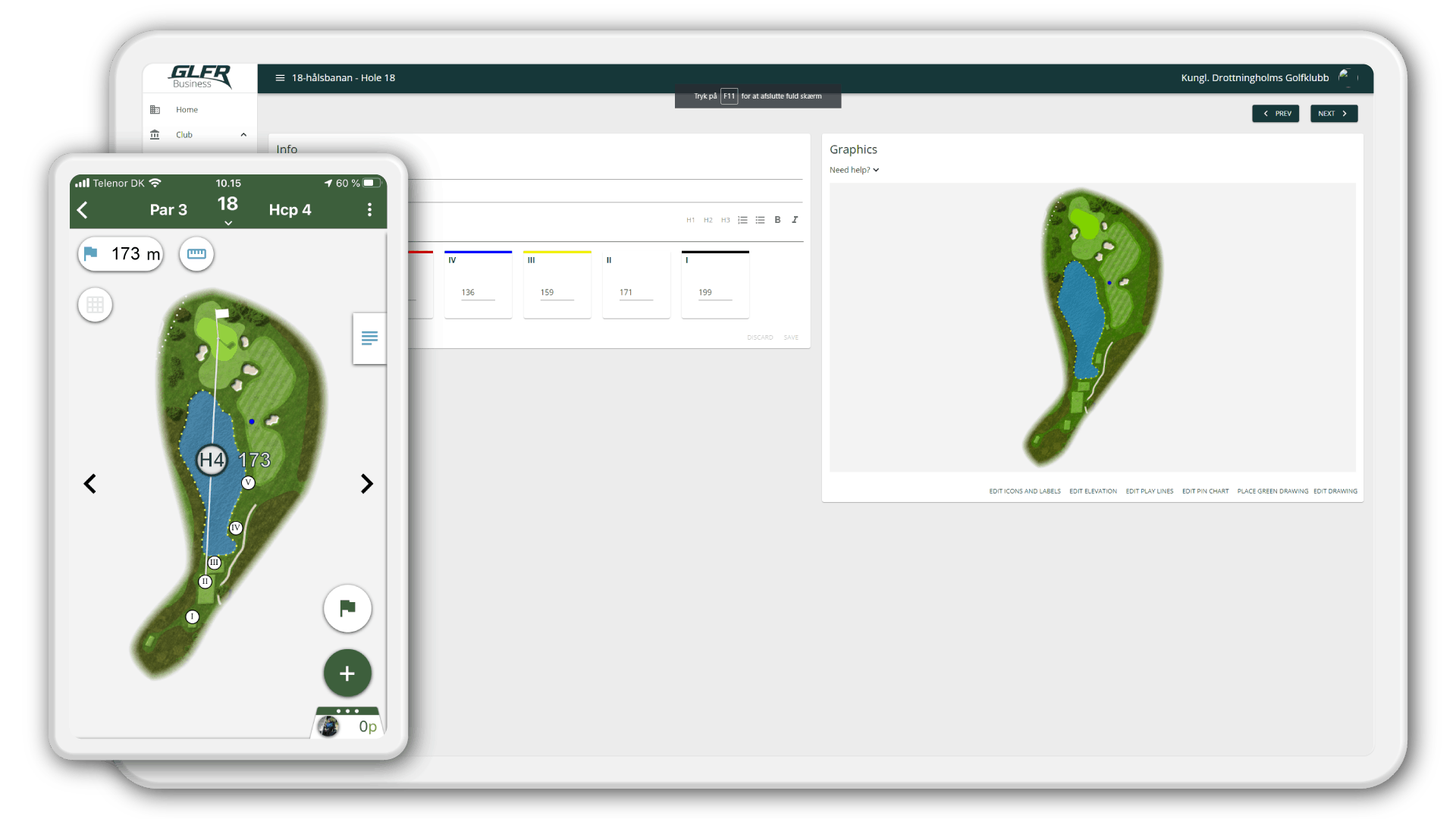 Mapping and placing fairways, greens, green front, bunkers, hazards and even single trees, is possible with GLFR.
Did you cut down a tree during winter? Just remove it from the hole, and publish a new course guide.
It is that simple to manage your course guide!
Set your own distance markers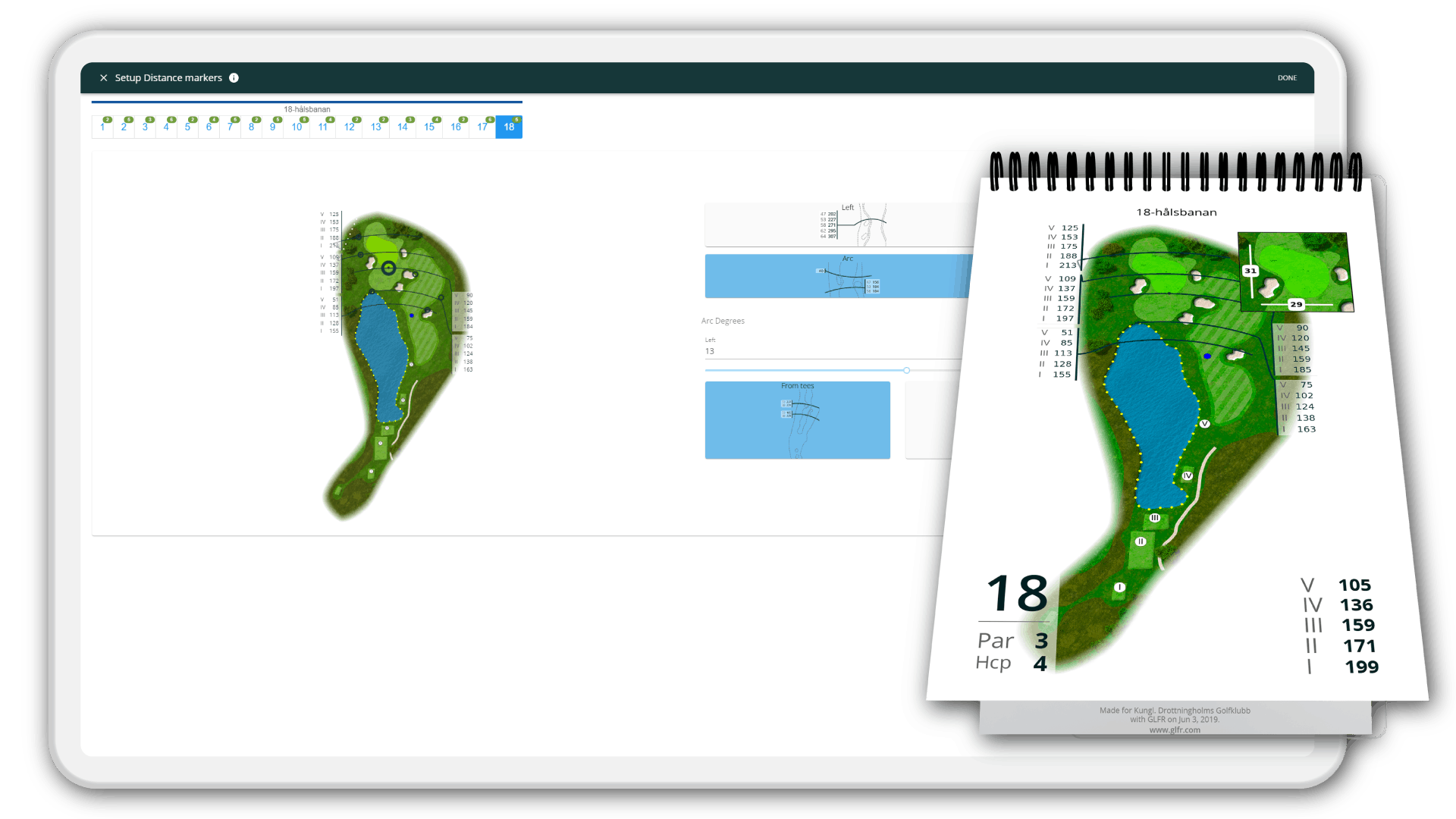 You decide where to put the distance markers for the printed course guide.
Choose between different layouts to customize your course guide.
Choose your design layout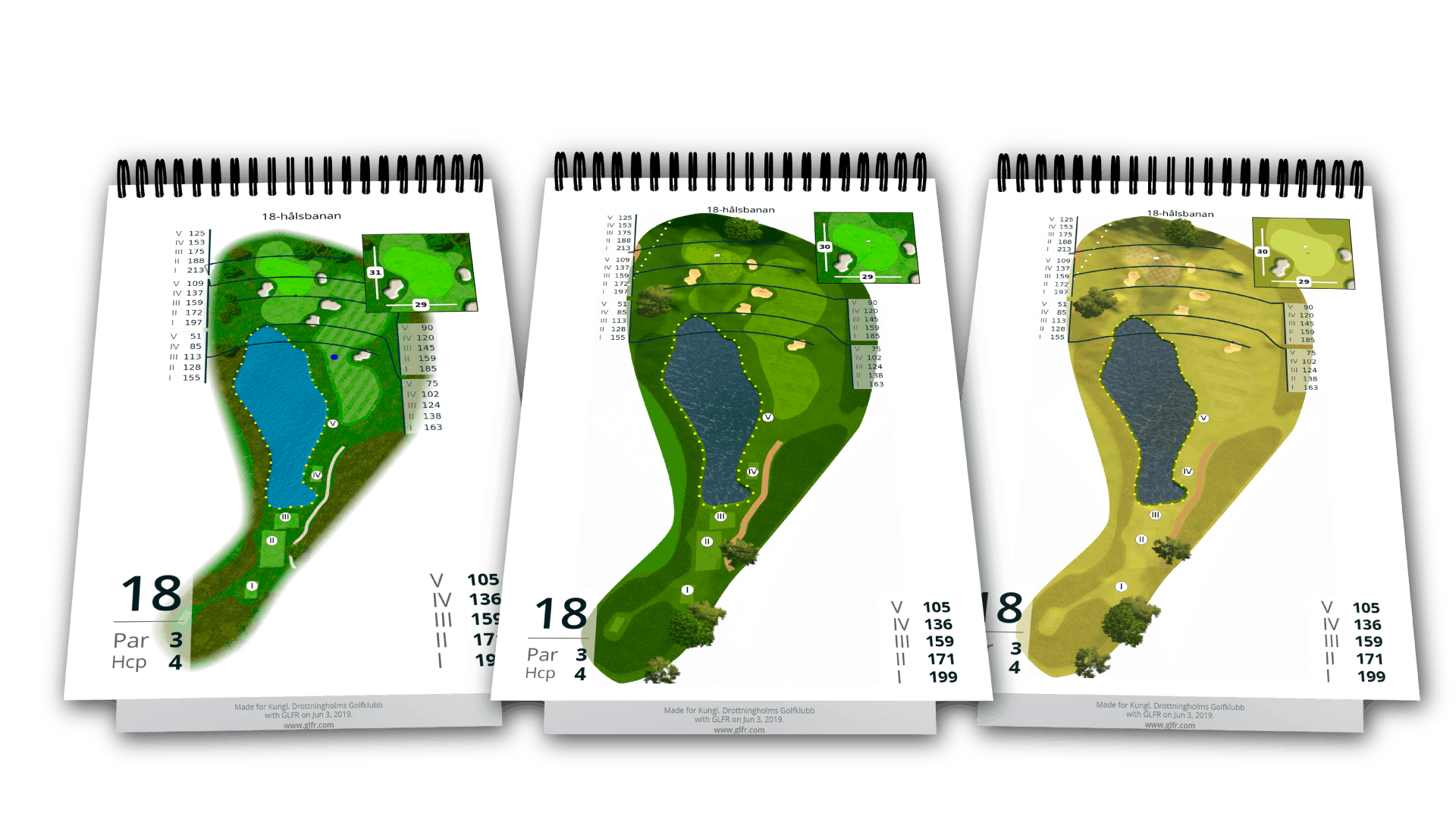 Select from 3 different layouts.
Pro, 3D Pro and 3D Links.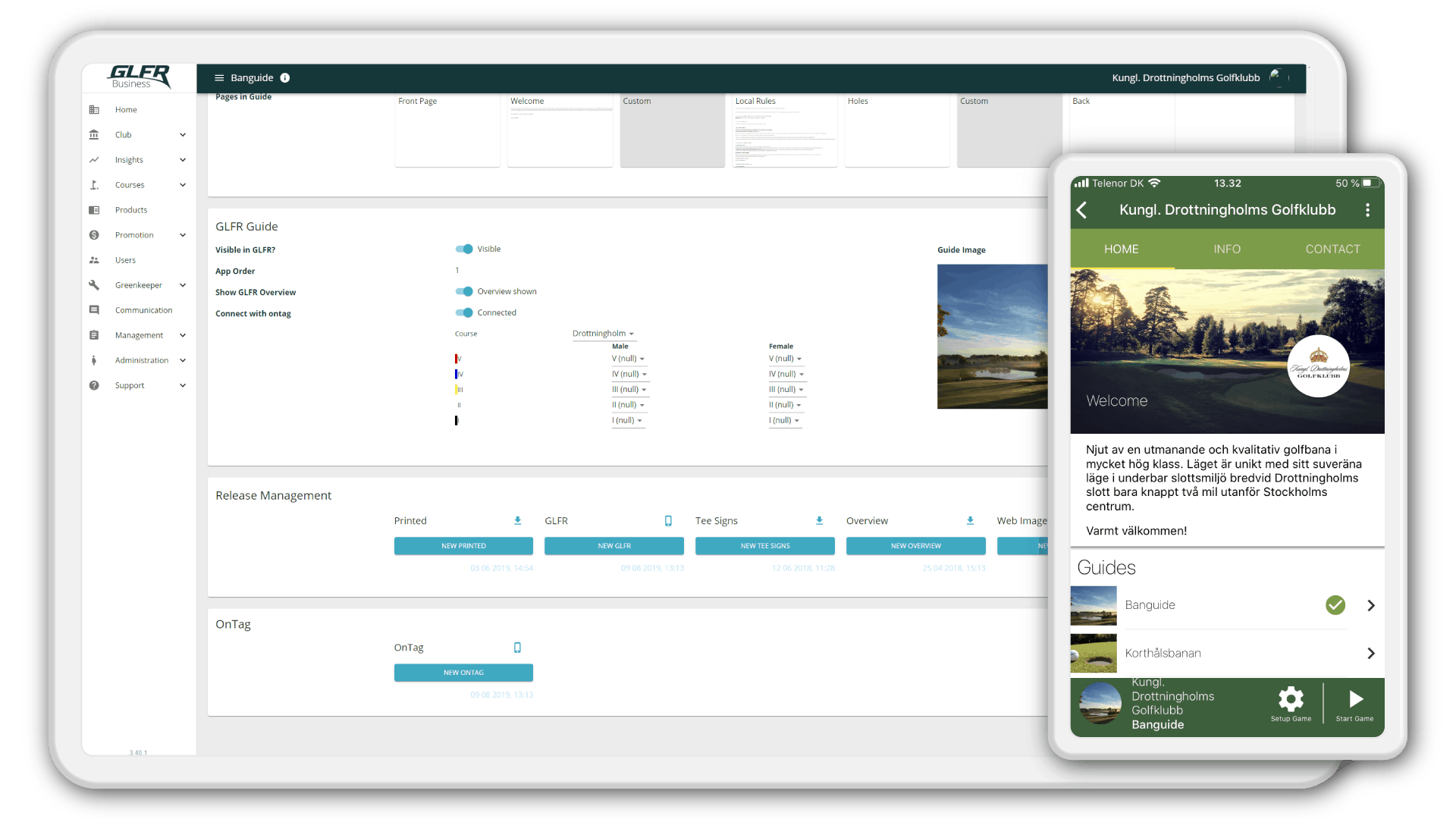 Publish new digital course guides, whenever you have made changes, or replaced a sponsor.
With GLFR you are in control of your output!