Manage your golf course more efficiently with GLFR Greenkeeper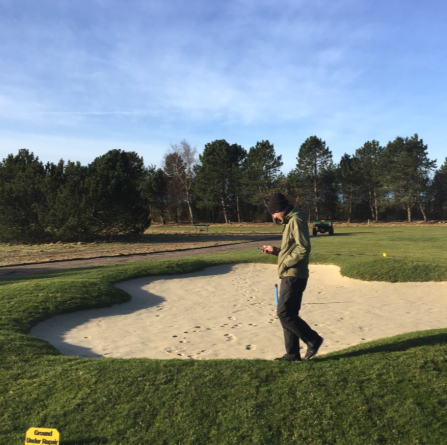 GLFR Greenkeeper is a dynamic tool that helps you to keep your course data up to date and gives you an overview of all the areas and course tech on your phone and computer.
You can easily change cutting lines at fairways or greens areas, add new bunkers, hazards or remove trees or bunkers.  Just add or remove the elements in the GLFR Greenkeeper App and you will have updated course data.
It is that simple to manage your course in GLFR Greenkeeper!
When GLFR maps a golf course we pay attention to the details of mapping the course including several different levels of rough, penalty areas, distance markers, paths, out of bounds, tee areas and next tee.
With GLFR Greenkeeper, you get access to completely accurate and always up-to-date area calculations.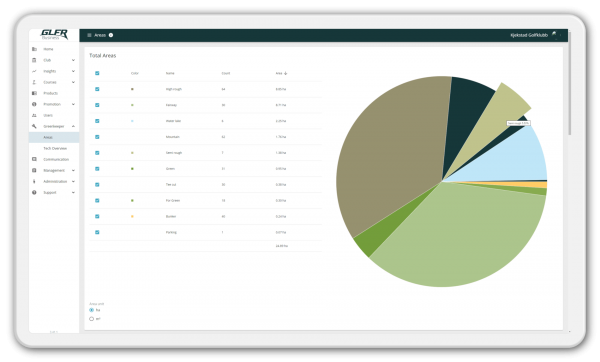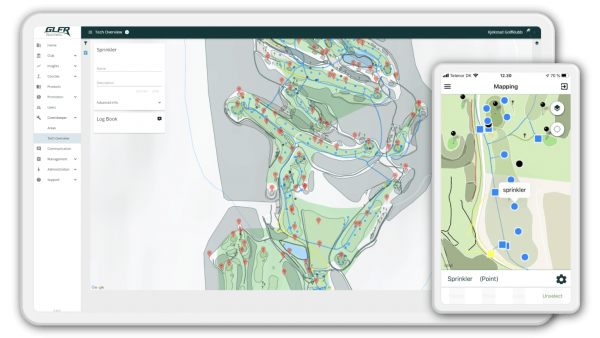 GLFR greenkeeper helps you to efficiently keep and share information about all your tech on the course.
Use the GLFR Greenkeeper app to map your irrigation (sprinklers, quick couplers, irrigation lines, drainage, control boxes, etc…) and all infrastructure (roads, cart paths, walls, buildings, etc) and you will have a complete digital map of your golf course.