Save time and cut cost
by GPS mapping
areas and tech
Document the course faster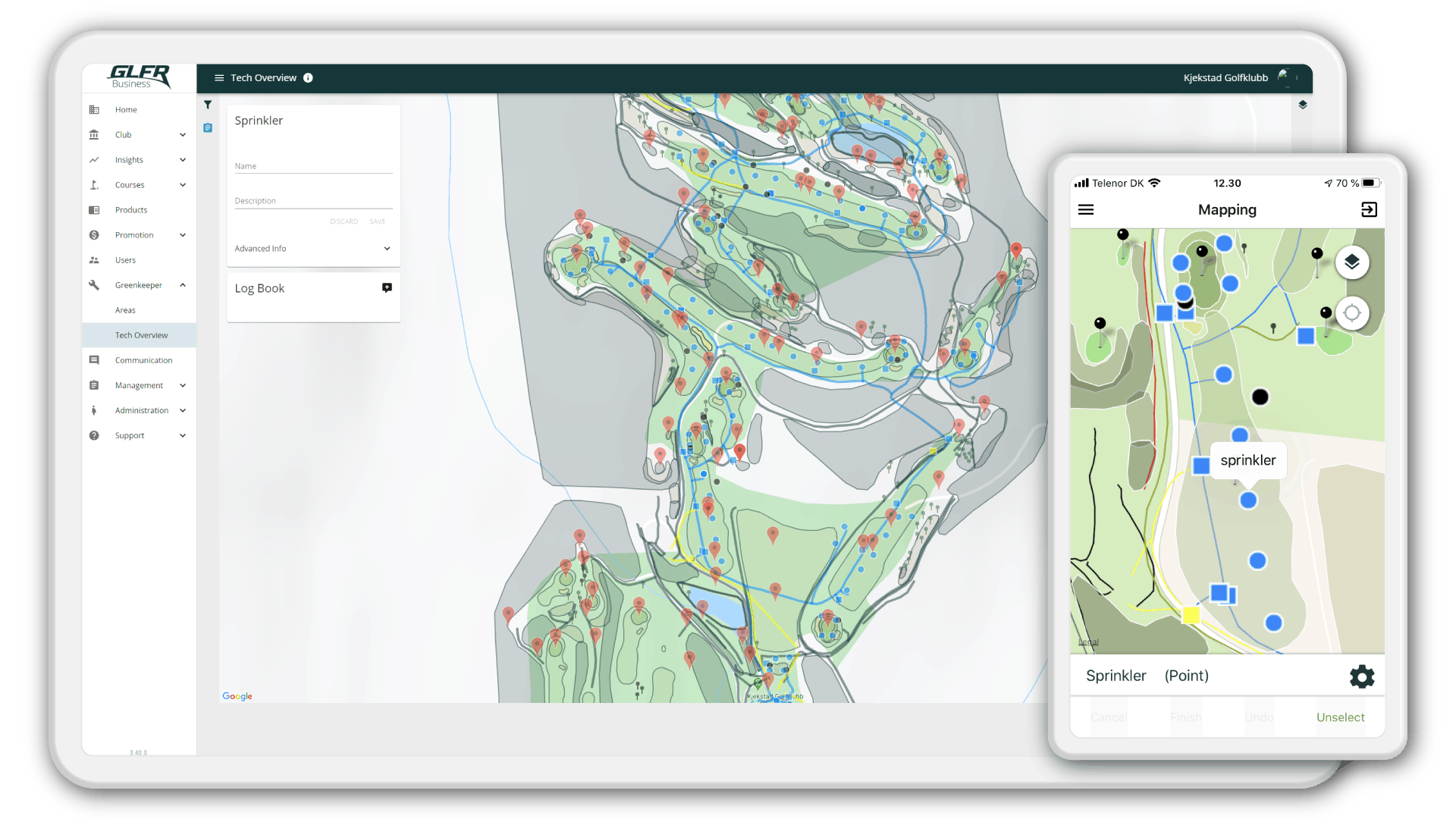 Map all your tech with GPS.
Make the greenkeeper work more efficient.
All areas are mapped in GLFR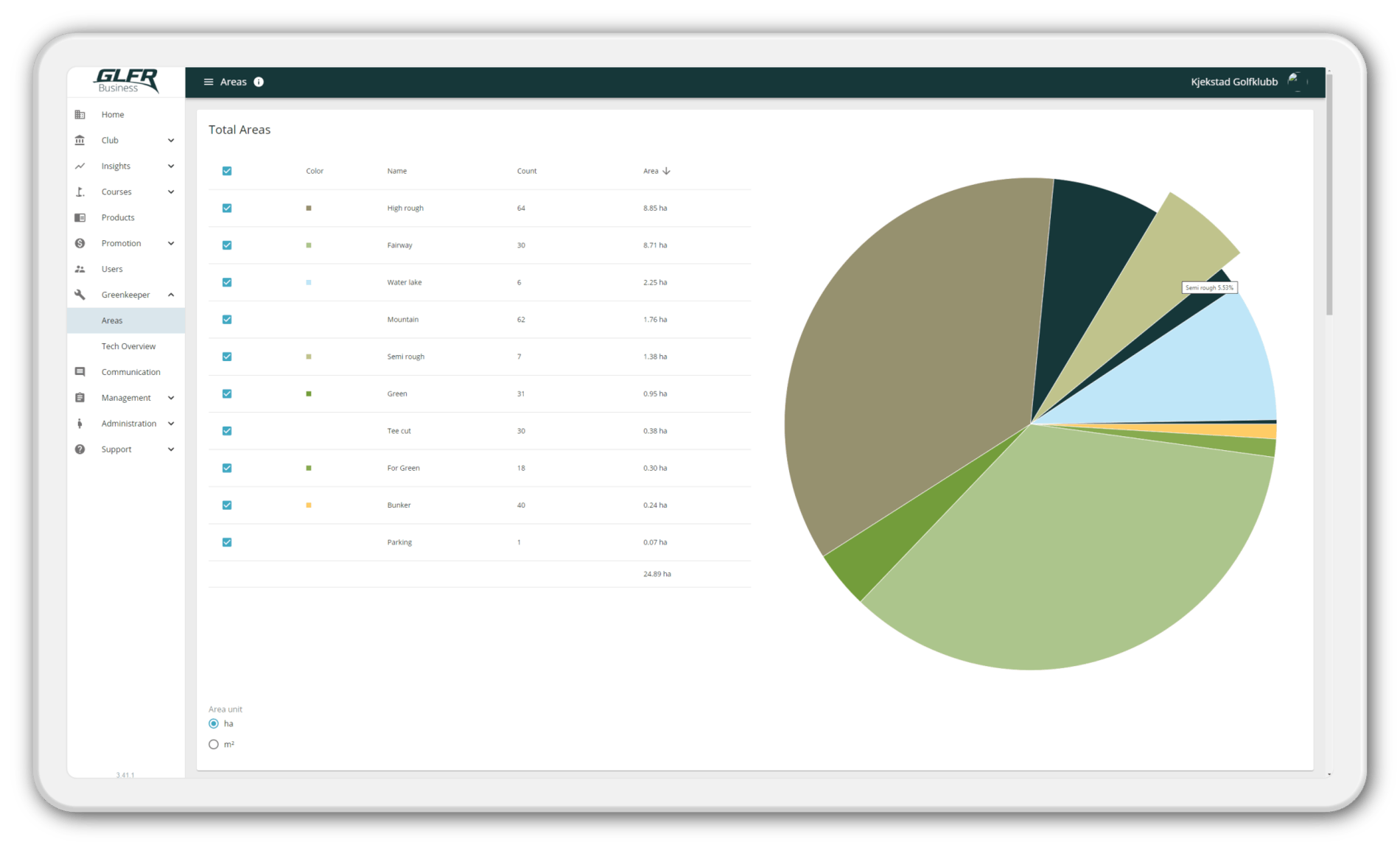 The second you sign up for GLFR Business with greenkeeper, we have already mapped the course and calculated all your areas.
This makes fertilising and calculating work loads way more efficient.
Map sprinklers, waterlines, electric boxes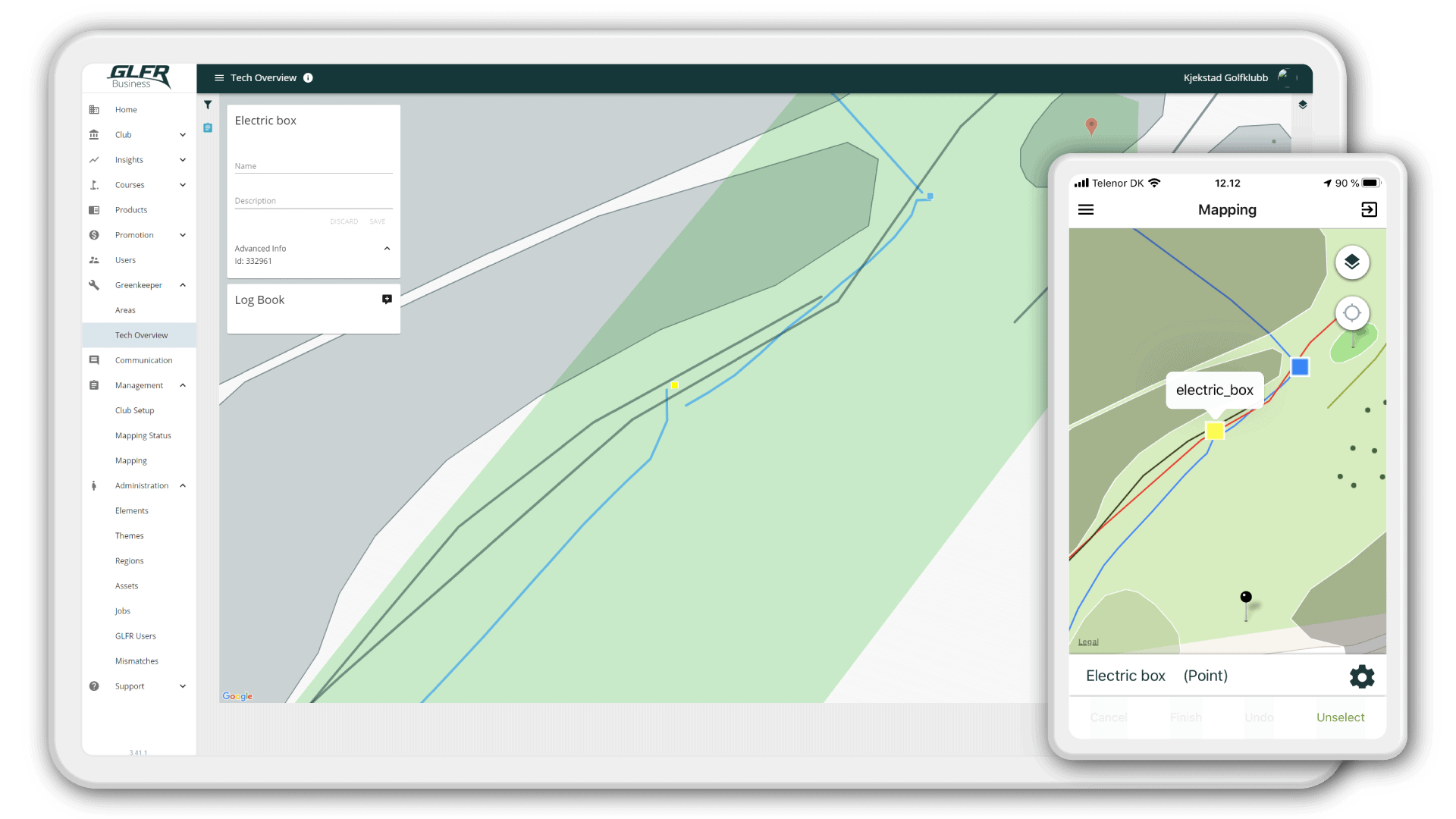 Keep track of all installations with GPS position.
Even the most simple task will be more efficient.
Register brand, product name, serial no.  – maintenance will be easier!
Log the tech installations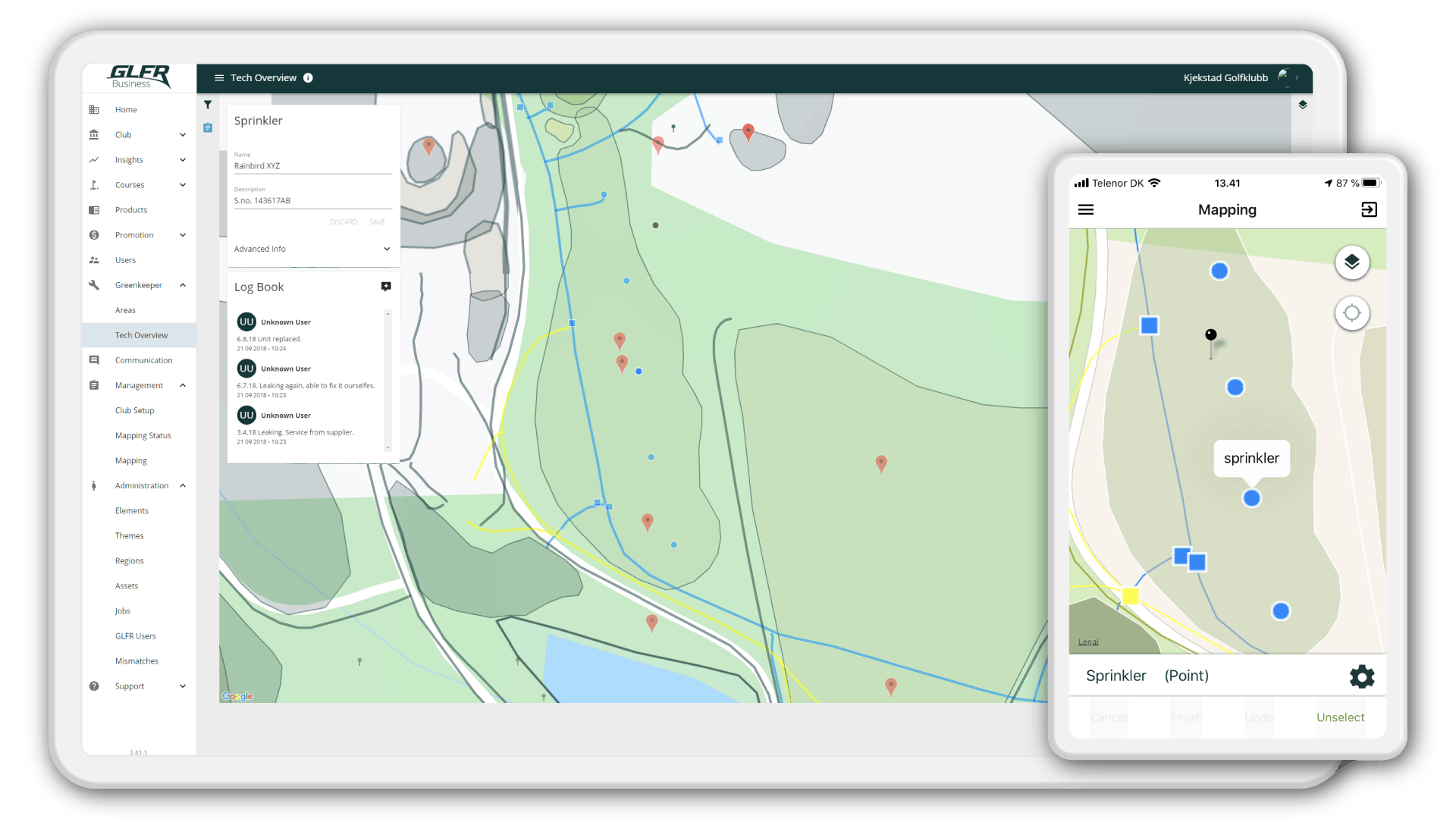 Spare part ordering will be easier and quicker.
Work smarter and faster.