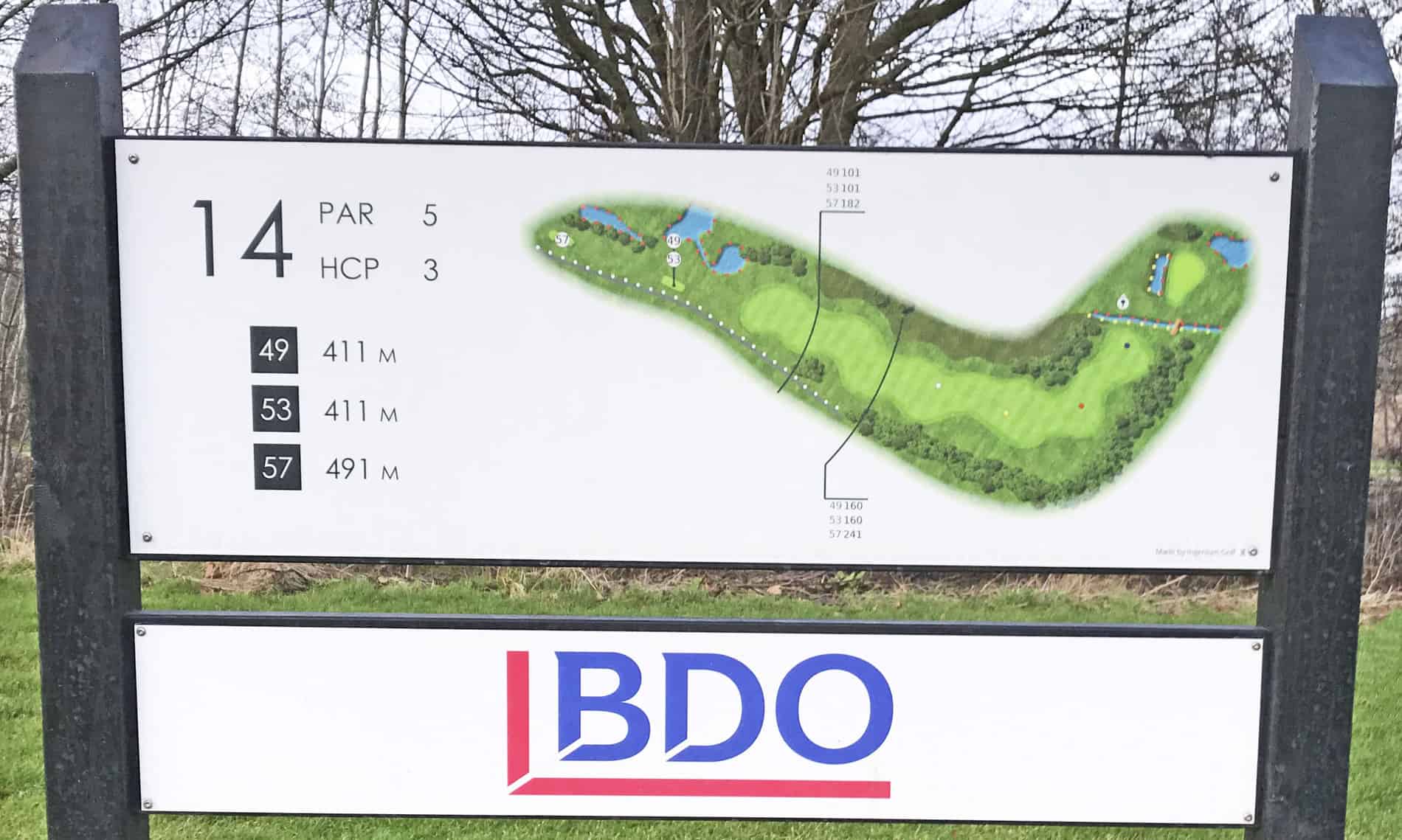 A great tee-sign can improve any course
Proper tee signs can decide the outcome of a round of golf. Every guest need to know how the layout is, and where to hit.
GLFR lets you manage how you tee-signs should look. With GLFR you print the pdf file, with the same hole overviews, as you experience in your course guide. You decide if you want to show distance markers on the sign or not.
GLFR produces the material for your tee-signs, based on our GPS mapping of the course. This ensures a precise view of every hole, and you can define distances to key obstacles.
Make sure each player know, where to go and how far the obstacles are. Miscalculating distances can impact the experience seriously.
You can hand over the print file, and add your sponsors to the signs.
Custom tee-signs with hole layout
You can elevate the course experience with proper signage at every hole.
With GLFR you get the hole layout from your course guide, the same material as is available in the app.
Working with a local print company, you can deside on the sign look, add sponsors, or any additional information.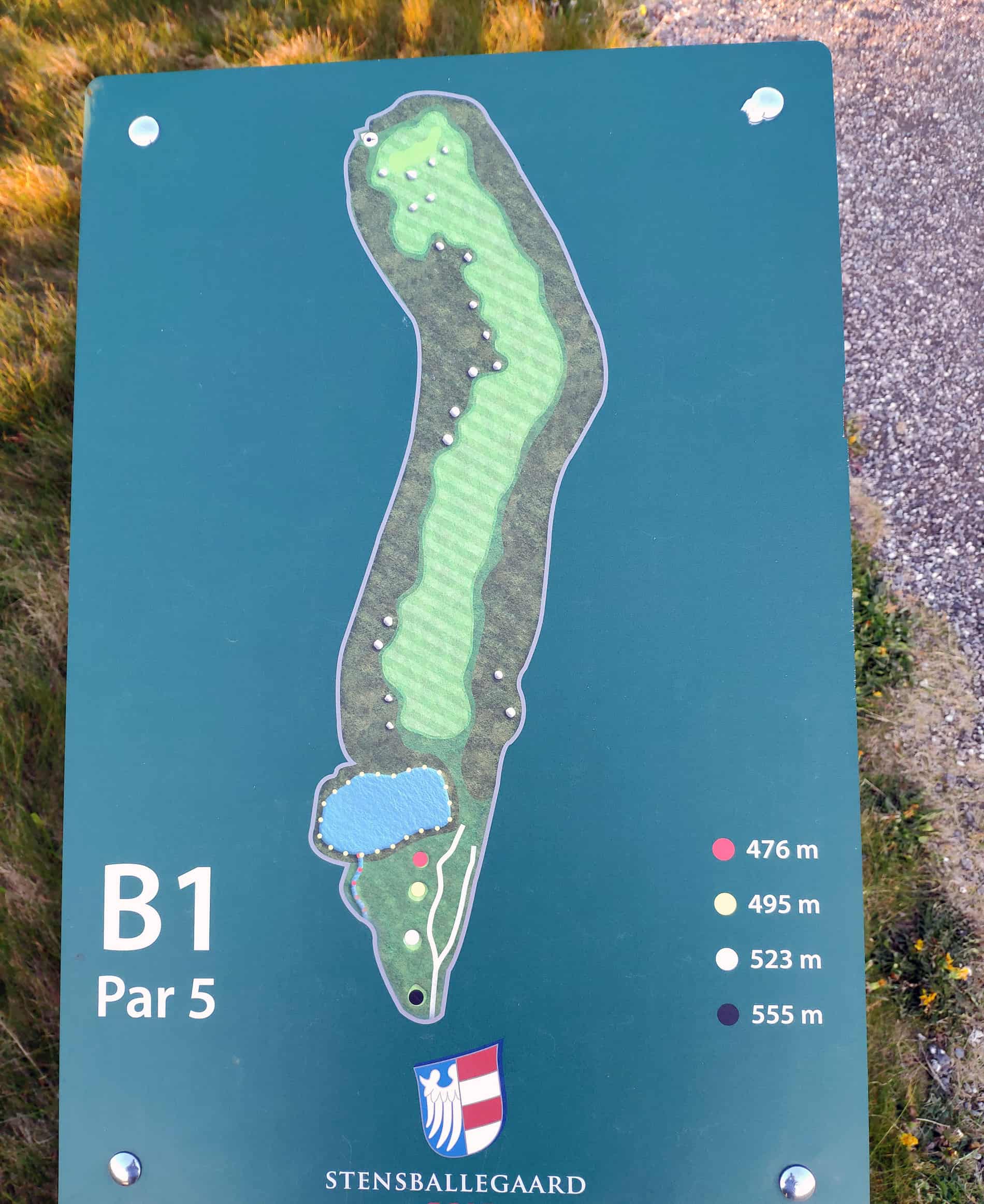 Learn more about GLFR course signage
Get in touch, to know more about, how we can help you improve the course experience, with great signage.