Get more,
happy golfers
with the
most accurate
course guide
GPS mapped course guides – always up do date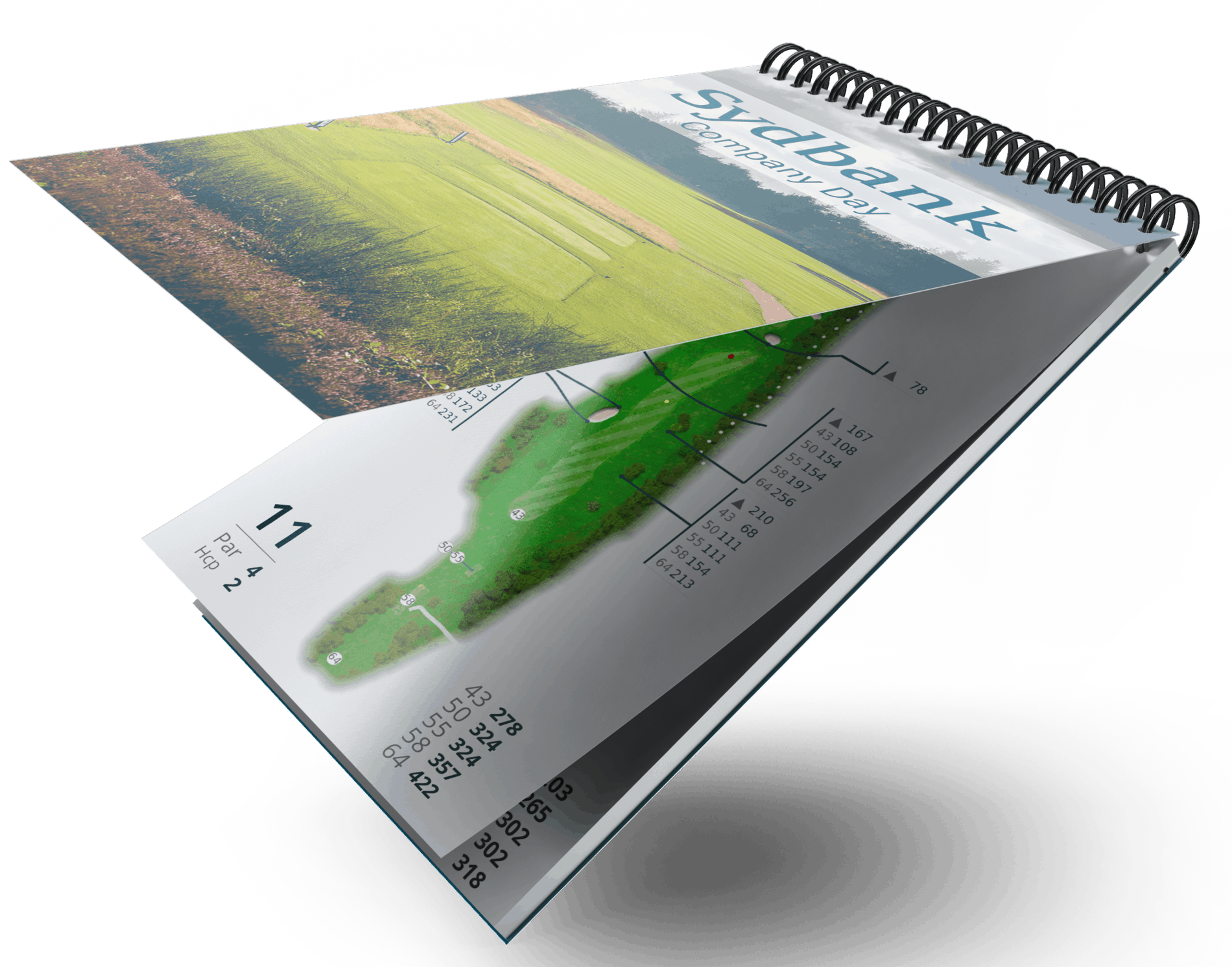 GPS based golf course guide for print
GLFR is the only digital course guide solution in the world, where you can manage the output!
With GLFR you have the posibility, to make real-time changes to the digital course guide too, so the users will get the best experience ever. There is no other course guide that is this accurate and detailed. In reality, this means you can mark temporary unplayable areas, and make these visible for the GLFR app users, with in seconds!
Don't let your visitors rely on outdated aerial photos, when playing your course!
GLFR lets you make changes to bunkers, fairways, hazards, out-of-bounds and immediately produce a pdf-file ready for print.
Choose your graphic layout.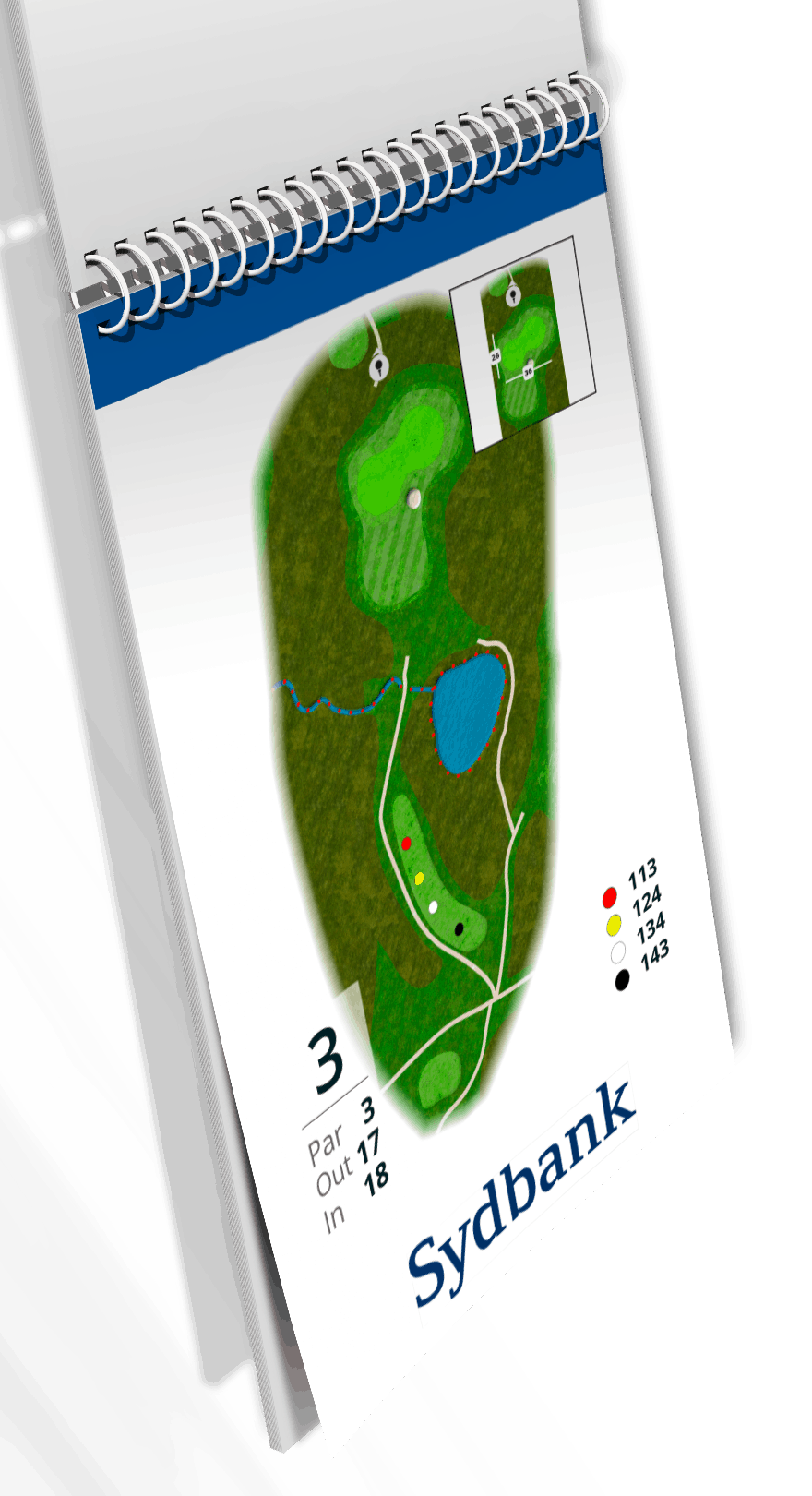 Present your sponsors
If your course have sponsors for each hole, you can add them to your printed course guide. You can manage these sponsors yourself, through the GLFR online platform, and decide on how they are presented in the golf course guide.
The golf course guide as a marketing tool that should have a high priority. With a high-level course guide, you can bring in more sponsors, to help you cater for your members and visitors.
The printed course guide is like a memorabilia or a special souvenir. Many players keep the guide from every course they ever played.
GLFR uses the latest geo survey data for your course guides, ready for print instantly. Manage your course layout through the business platform and send the print file to the printer, and have updated course guides easily and quick.
Promote your in-house services
Let your restaurant have a full page ad,  to promote the dish of the day, or let your club pro show offers from the shop.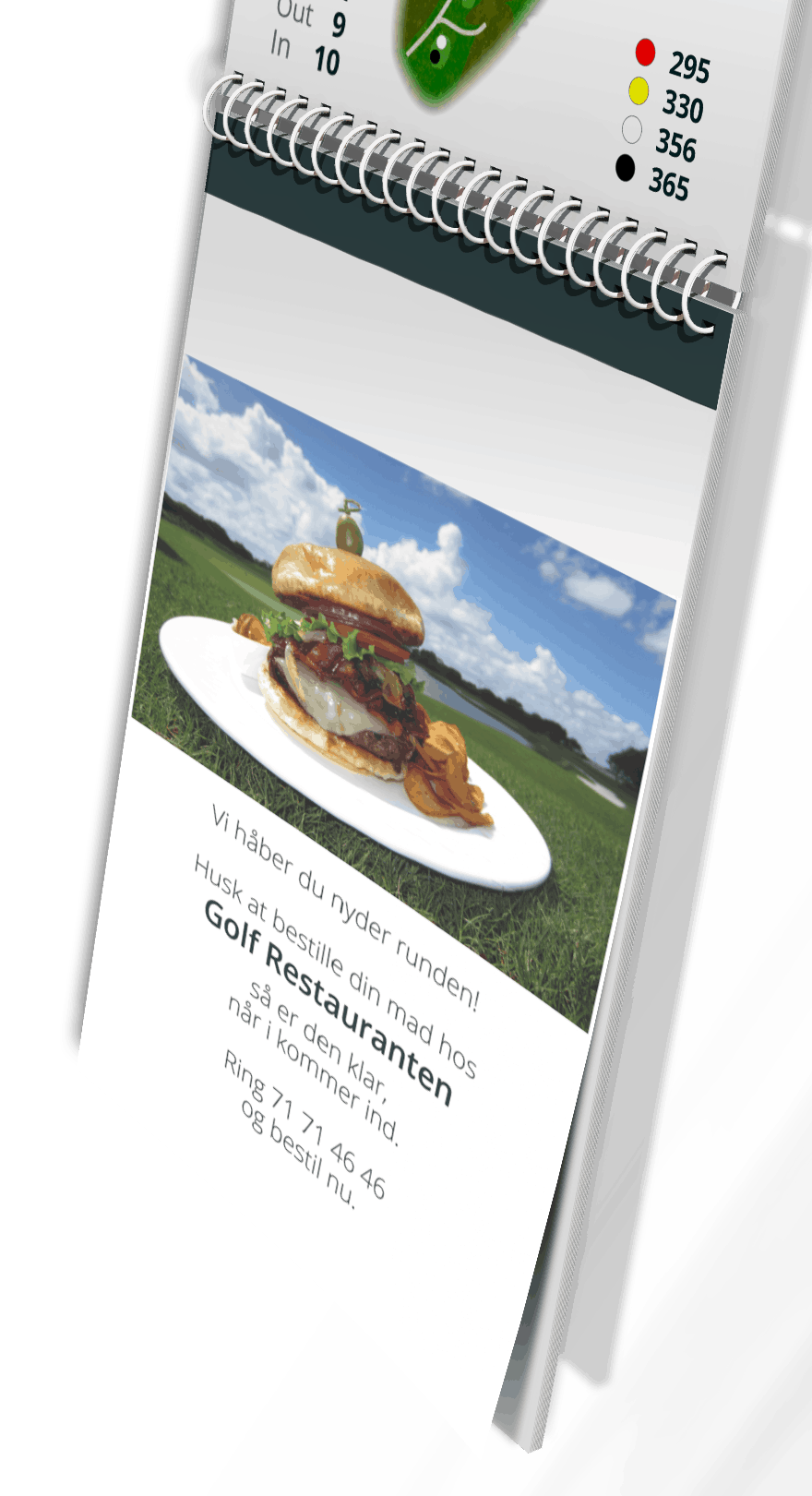 GLFR maps your course with GPS
At GLFR we have developed a special software to GPS map your course, and generate the best hole layout visuals. We get the latest geo survey aerial photos, to produce your course guide from.
The course is digitally mapped, and you can add distances and obstacles as you like. Add sponsors to each hole, to maximise their visibility.
Contact GLFR if you want to know more