Promote your
course and services
in the GLFR app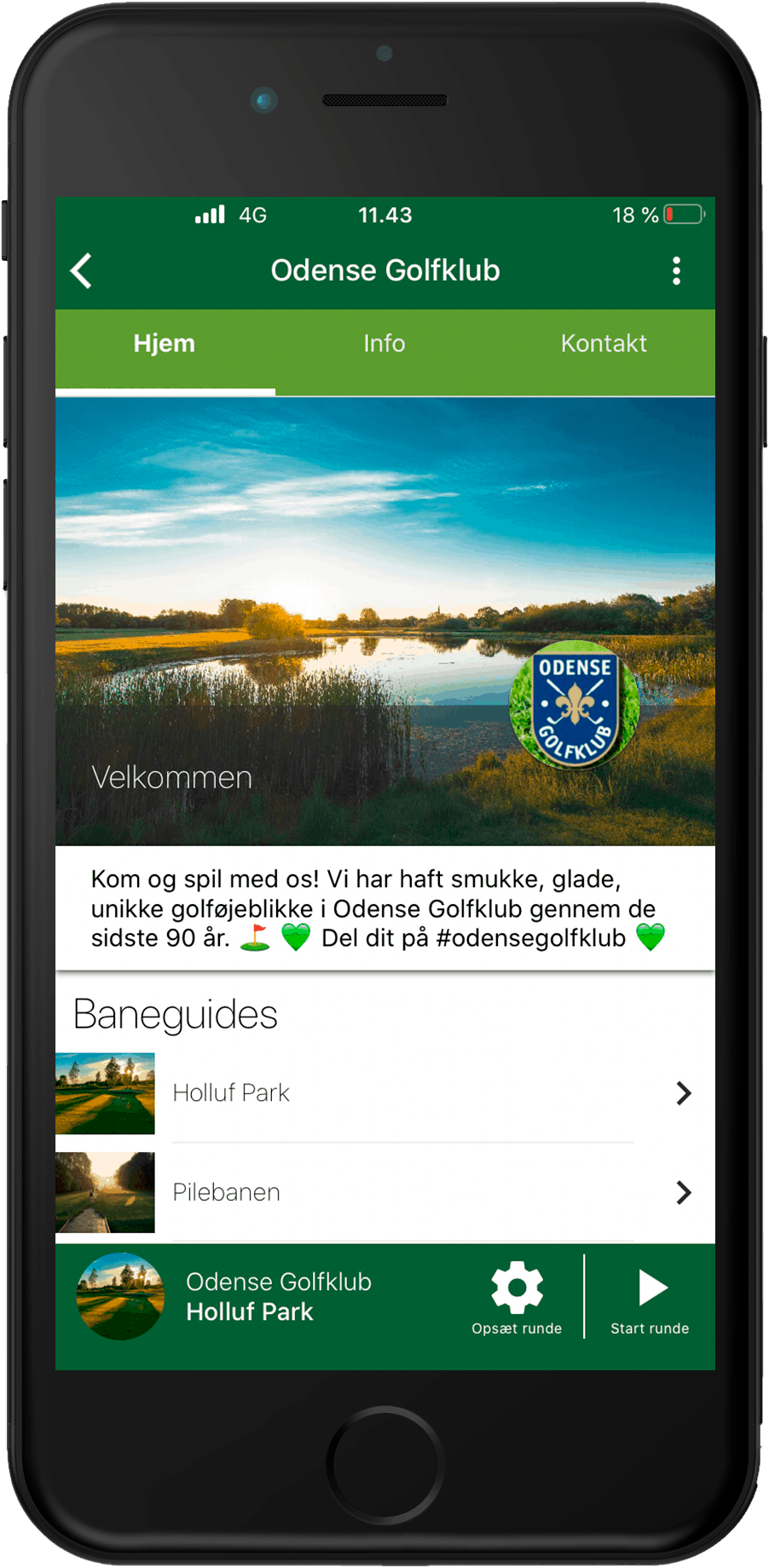 You manage the content in GLFR
With GLFR, you as a club, can manage what  the GLFR users see.
GLFR is the only app, where the clubs and courses manage the content. This is a really powerfull tool, because only you, can tell the right story, and highlight the advantages your course have to offer.
With GLFR, you get access to an online platform, from where you can mange all the details about your club and course. This is your high-street window, to show what you have to offer.
Overview of features with GLFR Club promotion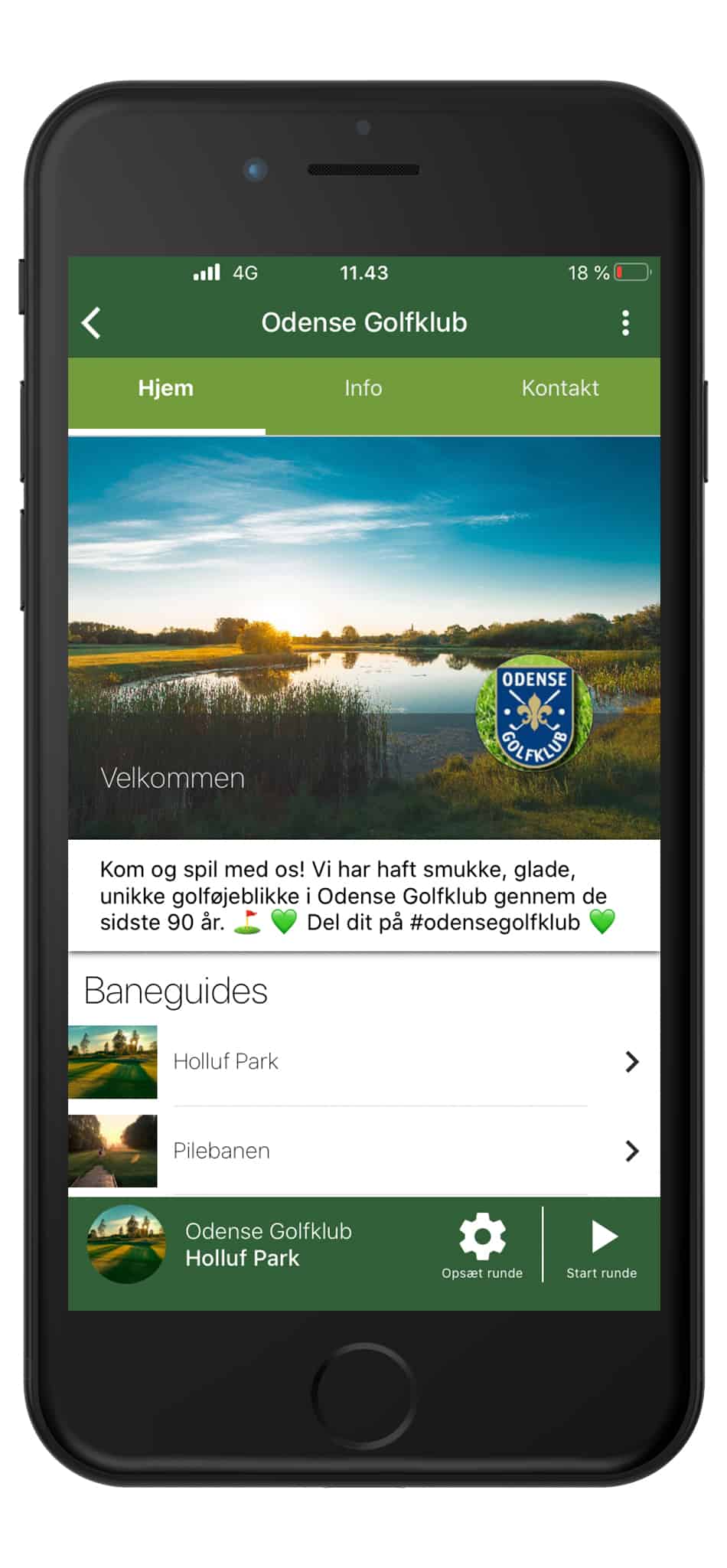 Club presentation
Present your club and course to the users of the GLFR app.
Tell them what is great about the course and add a presentation, to tempt them to come and play.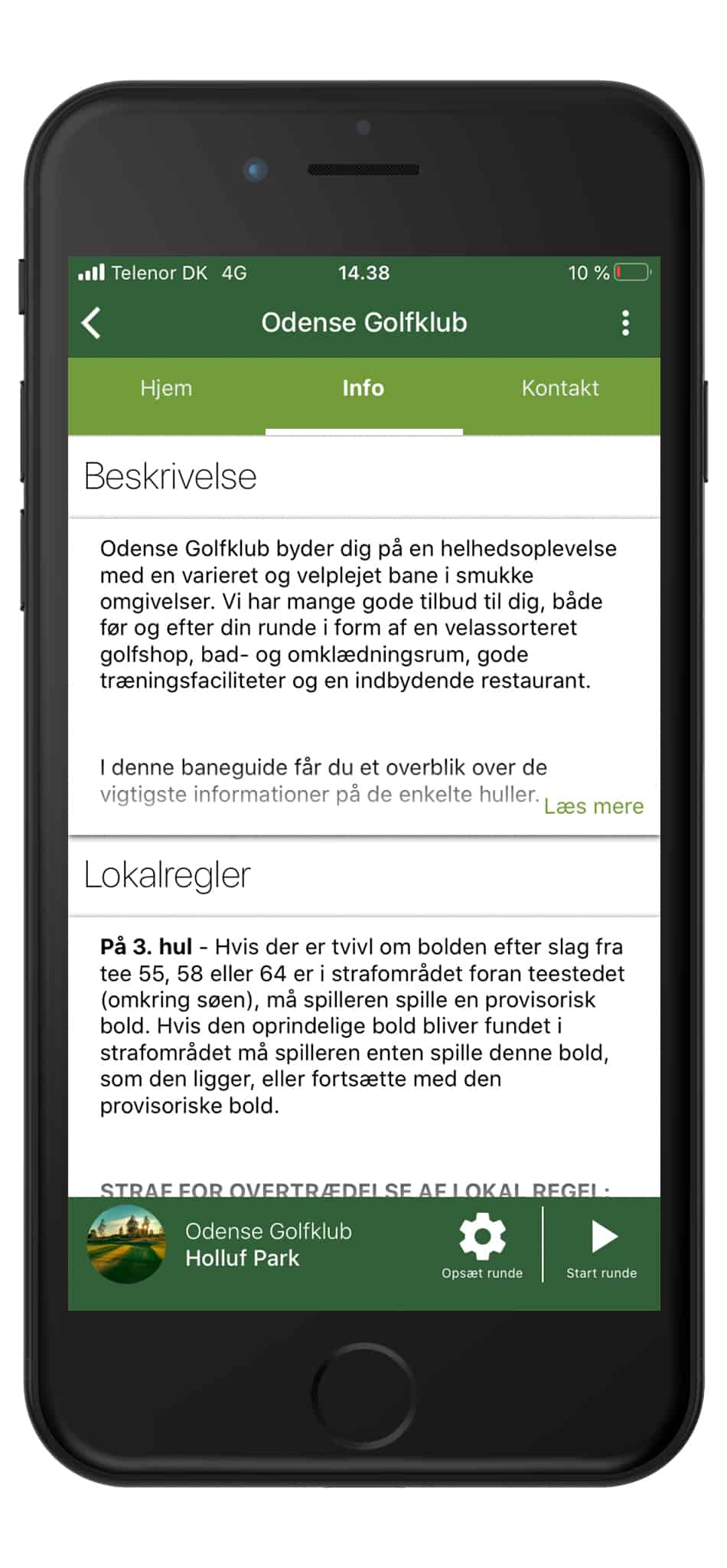 Course description
Tell the story of the course and add your local rules, so visitors are informed about what to expect.
Write a compelling description of your signature holes.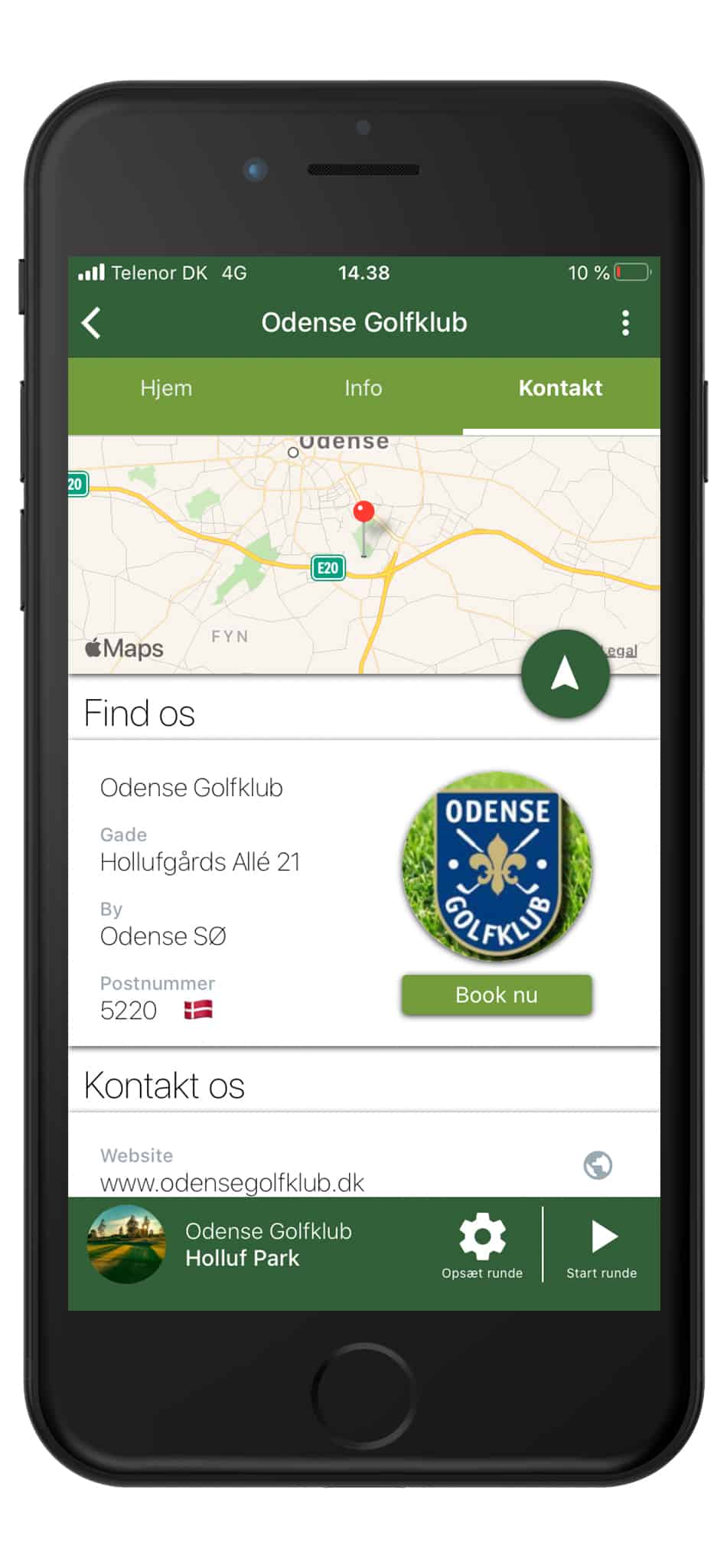 Contact and directions
Put your contact data in for visitors to reach your easily.
Let the visitor find you, with precise up-to date directions.
Present your club
It is important for golfers to get access to the most relevant information about your golf club and golf course easily.
With GLFR it is easy to update the information you want to display, with only a few simple steps. You can log in to the GLFR Business platform from any computer, any where in the world, and make the necessary updates.
Add compelling pictures of the most scenic holes, to appeal to more players.
Directions and Contact
Let your guest find you easily. Put your address in and let visitors find their way.
Add your contact data and link to tee-time booking, so the app user has everything at their hand. It has never been easier to tell golfers about what great things you have to offer, and why they should come play at your course.