Be a part of the GLFR team
On this page, you can see the active opening to join our team.
3 Sales Representatives for golf software
UK market
German speaking market (The position is occupied)
Scandinavian market (The position is occupied)
Aarhus, GLFR by Ingenium Golf, August 2021
You know the golf market.
You would love to sell valuable software services to golf course owners and managers. 
You are self-driven and ambitious, and crazy about getting the chance of making GLFR a success in your own territory. 
If you tick these boxes, and you're willing to go the extra mile to make things happen, you are probably the right person for driving GLFR's ambition of building the world's greatest ecosystem for golf courses and golf players in your territory.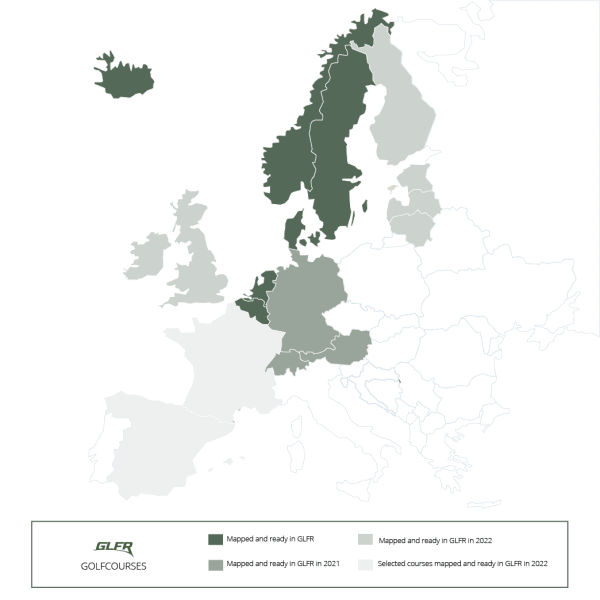 What is GLFR?
GLFR [golfer] is our global brand, and GLFR is a B2B2C business.

GLFR is a unique digital golf course presentation and promotion platform, and GLFR is at the same time a great golf and scorecard app for the players.

Golf course customers present themselves and their sponsors in the GLFR app, and they use GLFR to easily communicate with the players. Each club can so-to-say build their own, individual club app inside GLFR. 

GLFR has digitized the golf course and in seconds converts thousands of 
GPS -positions to precise hole graphics for the GLFR app, for print, signage, web and Social Media.
GLFR provides data-driven insights by using big-data to improve pace-of-play and the course layout.

GLFR is even becoming a marketplace, where the golf courses can promote and sell their offers to the many thousand GLFR users. 
GLFR is scaling the business into new markets, and UK and the German speaking markets are next in line. We need experienced, ambitious sales people to scale fast.
Responsibilities
Generate marketing qualified leads and build the local GLFR network

Assist Marketing in optimizing the digital customer journey

Most importantly use insights from the digital customer journey to approach leads and turn them into GLFR customers

Plan and deliver GLFR webinars and presentations

Represent GLFR in relevant market communities

Deliver great customer service and ensure happy customers

Gather ideas from customers and feed them into product development
Requirements
Personal drive, self-starter, entrepreneur mentality

Proven golf knowledge, e.g. as golf professional, golf manager or with golf sales

Great relationship builder

Strong communicator

Strong sales skills

Good at managing your time

Fluent in local market language and English

Own car and clean driver's license
About the company
GLFR is owned by Ingenium Golf, a Danish tech company. GLFR has been on the market for a few years, and already has a great market position in Denmark, Norway, Sweden, Iceland and Benelux. The head office is placed in Aarhus, Denmark, but sales representatives will probably work from home offices, supplemented with limited travel.
Applications are assessed as they arrive, so if you are the right person for this job – send your application now!
Send you application to CEO Hans Henrik Junge at job@glfr.com 
If you have questions you are welcome to contact Hans Henrik at +45 4016 5144.
See more
GLFR for golf courses: glfr.com/for-clubs
GLFR for players: glfr.com/for-golfers
Sample of personalized newsletter link: club.glfr.com/preview/glfr-mark-demo