Keep
visitors happy
with a great overview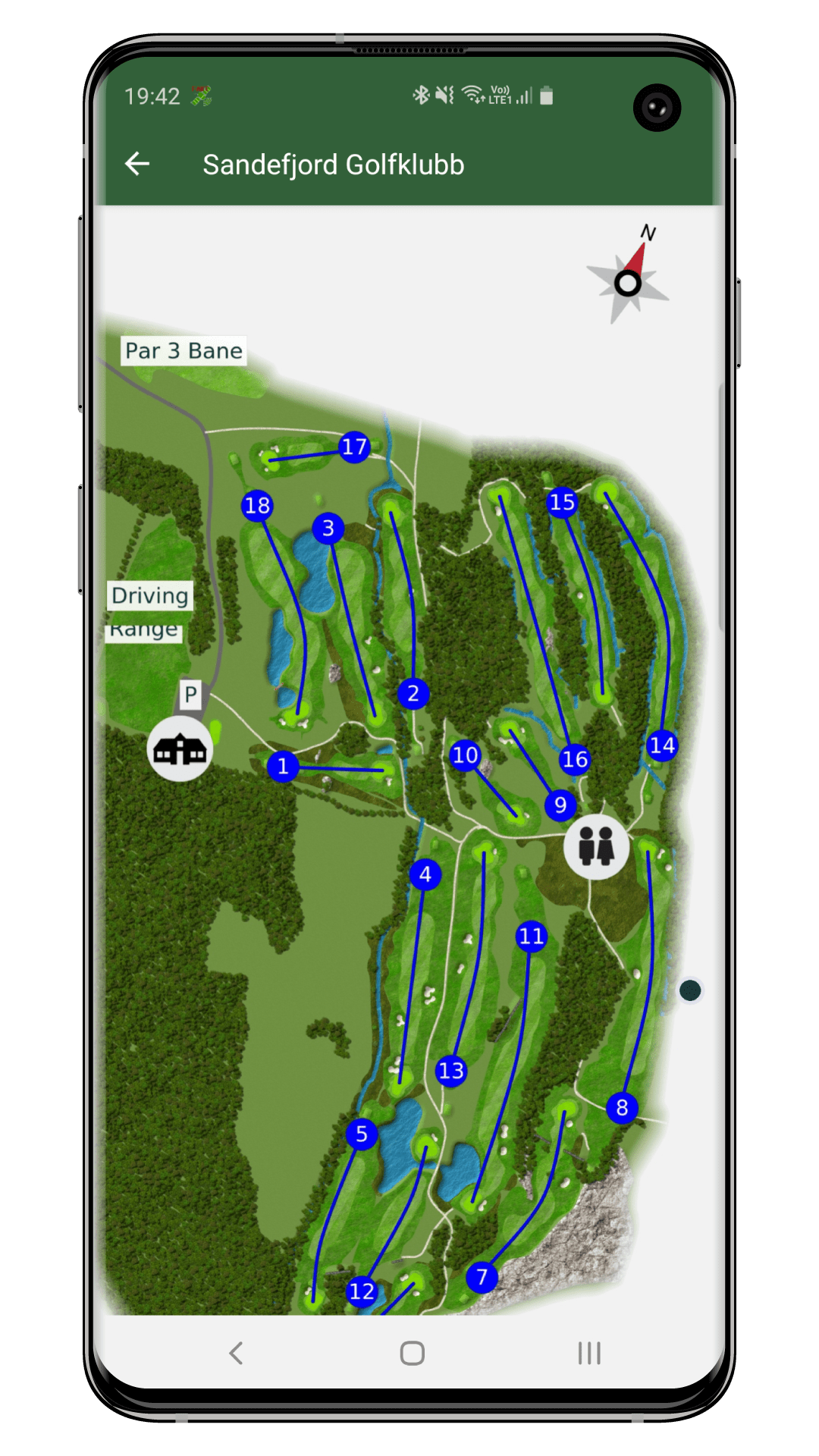 Make it easy to navigate your course
A course overview is a great way to help your visitors, to easily find their way around the course.
Position where there are on-course toilets, drinking water, shelters or where the AED is located.
The course overview is a great way for first time visitors the locate everything. Especially if you run a gun-start event, it is necessary for your guests to find the shortest way to the right hole.
The same overview will be available in the GLFR app, so the users easily can navigate their way around the facility.
Do something special for your golfers
Our friends at Hjortespring Golf Club, Denmark, made these great table covers, with course overview printed. It makes a great source for game-discussion after a round.
GLFR provides the printing files, and you can make all kind of great things with it.
Did you ever consider to put up an overview of your facility, between the parking lot and the club house, so visitors immediately can see where to go? This is possible with GLFR. All you need to do when you are a GLFR client, is to print the pdf and send it to your local printer.
It is only your imagination, that sets the limit.
Get in touch with GLFR to know more
Contact GLFR now, to learn more about how we can help you grow your business.