Connect with the
players
within seconds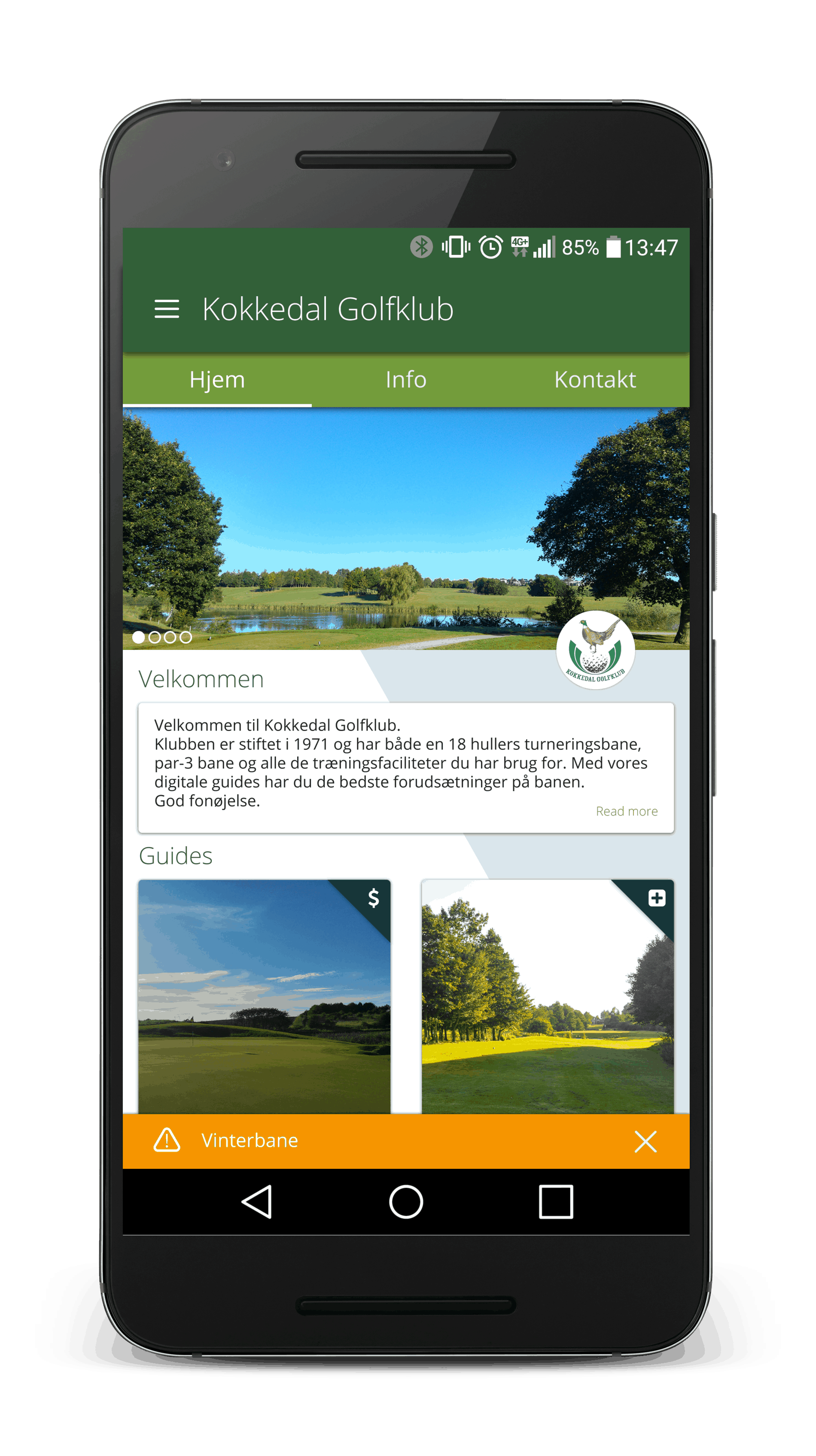 You communicate to the players through GLFR
GLFR is the online platform, where you can update course status, and make it visible for all the users of GLFR.
You decide what to show, and you can send direct messages to the app users, with your latest offers.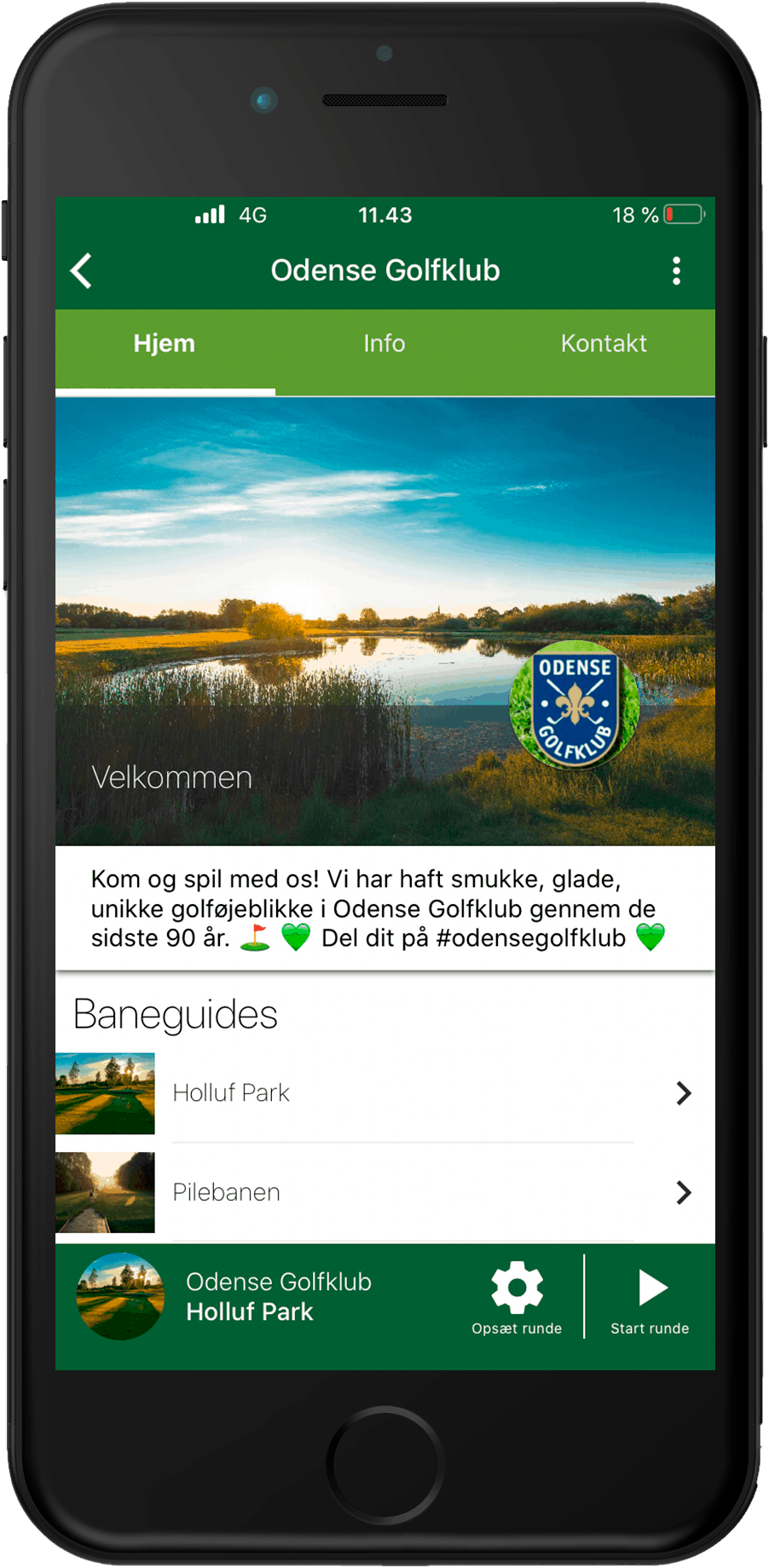 Club Info
Making the most relevant club info easily available to your users is very important. With GLFR, you can update your info and local rules in just a few clicks, and always ensure that the app is up to date.
Course Status
Setting a daily course status has never been easier! You can even set it ahead of time, if you are already planning some work on the course. GLFR is updated instantly, so all golfers know what is going on.
Direct Messages
Want to get your message heard by as many as you can as fast as you can? Then you need direct messages! The messages are instantly shown on the golfers smartphone, so your offer or info gets the attention it deserves.
Your club info, ready at hand
Thousands of golfers use GLFR every day to find the next course they want to play. Having your club info fully up-to-date and ready, when the users need it, is key to getting that next greenfee customer.
One of the best ways to catch the attention of a golfer, is with great images of your course. With GLFR Communication you choose the images that represent your course the best possible way, and can update them at any time!
The basic contact info of your club is already available in GLFR, but you can make it even easier for the golfers to choose your course. Adding a booking link, means that the user is only one click away from actually booking that tee time! And showing opening hours and pricing makes it easier to attract new visitors.
Course status in GLFR and on your website
Nothing is worse for a golfer than showing up at a club only to find out that the course – or parts of it – is closed. For both members and guests,  up-to-date course status directly on their smartphone, is a great benefit for everybody.
With GLFR Communication, you get a one-stop-shop for adding and updating your course status. The status message that you set up, will be displayed in GLFR and can easily be shown on your website as well. This makes it a lot easier for you to keep everything updated, and the golfers will receive your club status where they prefer it!
In the GLFR backend, you set up a status with the relevant text and information. You define the time frame for the information. As soon as the status is "live" it will be shown in GLFR and in the status feed for your website. All you need to do is add the feed to your site – we've made a handy intro to how to do that, so you can get it done in a matter of minutes!
Get your message heard with Direct Messages
Getting your message heard is really important, and having the right tool for the right kind of message makes it that much easier. Sometimes, you need to inform all members and users who have interest in your club about something important, but setting up a newsletter is too much work and adding the message to your website doesn't get out there.
GLFR's Direct Messages are perfect for that. It could be some really important information about your course – or even better – a great offer because you have some free tee-times the coming weekend. The messages are delivered directly to the golfers smartphone, where it shows up just as if it was an email or SMS, and the user can read it immediately or see it in their message list in GLFR.
With GLFR Communication, there is no limit to the amount of messages you can send out or the number of users you can reach. Sowhen all your members and guests play your course with GLFR, you have a direct marketing channel to all of them!
Get started with GLFR Communication
Would you like to take your club communication to the next level?
Contact us now, and we will get back to you and schedule a demo of GLFR